American Express India recently rolled out a targeted offer for select cardholders, likely to those holding Amex Platinum & Amex Centurion cards. I'm targeted for this offer and here's everything you need to know about the same.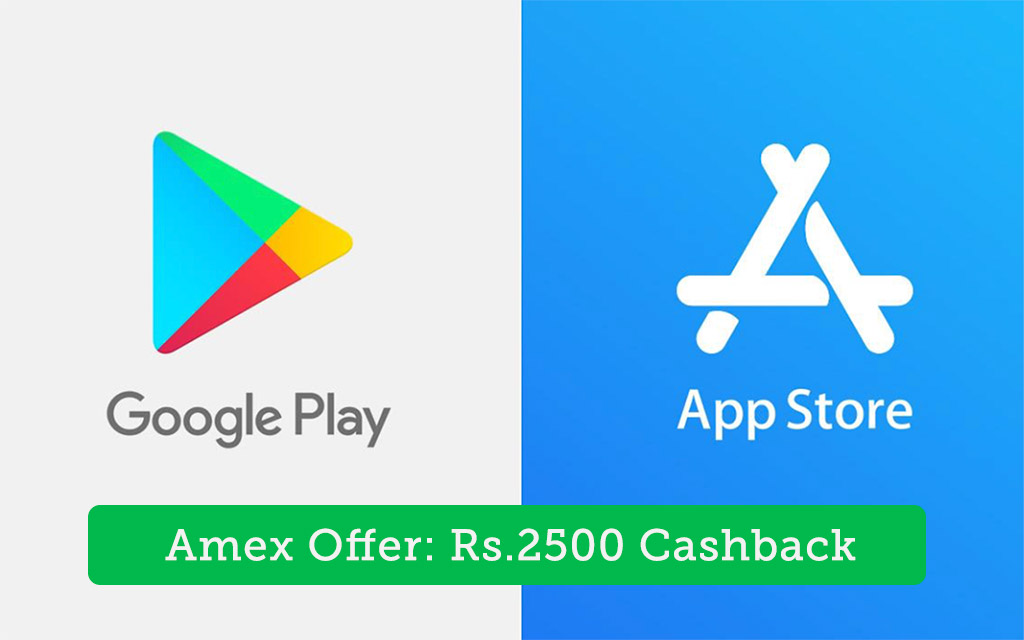 Offer Details
Offer: Get 100% Cashback on Apple App store & Google Play Store spends.
Max. Cashback: Rs.2,500
Eligible Spend Types: All spends processed directly via Indian app/play stores.
Offer Valid for: Likely all Plat Charge Card holders
Offer Period: Ends by 5th May 2021 (extended every 6 months with fresh 2.5k cashback)
Fulfilment: 5 business days
How to Enroll? Save offer to card under "Amex Offers" section of Amex Online Account
How it works?: Save/link card to app/play store and spend on store/app as usual. 100% Cashback will be applied to every transaction, upto a max. cap of Rs.2500 during the offer period.
Sweet and simple offer as usual with nice 6+ months validity. It's a very useful offer, especially for Apple users as most anyway spend on Apple music and iCloud. So this is a good offer to save money on those regular spends.
If you you don't spend on those, well its time to pay for that favourite paid game and indulge in those in-app purchases which I once used to wonder who on earth does that.
But before, not to forget to save the offer to card. You'll likely receive a confirmation email in few mins once enrolled.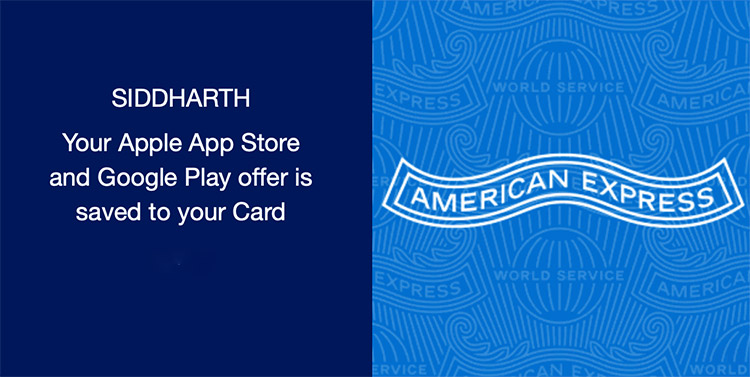 Updates
Rs.5000 cashback has been rolled out to some, instead of Rs.2500.
Those who got the Rs.2500 cashback will get another Rs.2500 once this offer ends, ideally giving 5K value every year, for everyone
Bottomline
To sum up, this is the third 100% cashback offer that we see from American Express on Platinum Charge cards.
First it was Rs.18,000 cashback, then Rs.12,500 cashback and now its Rs.2500 – That's about Rs.33,000 cashback totally.
For others, don't miss the 10% cashback offer that's running with Flipkart now. It demands higher spend but the old 10% on amazon that ended yesterday was very lucrative.
Overall, this is definitely a wonderful offer and I would be more than happy to see it become a card feature rather than just yet another offer.
Did you receive this targeted offer? Feel free to share your thoughts in the comments below.