This is my first spend based offer after opening a savings ac with IDFC First bank in June 2019. Looks like IDFC First bank is upping the game quite a notch with this kind of nice offers on its DEBIT CARD. Yes you heard it correctly!
Here's a quick look into the offer received on the IDFC First bank debit card: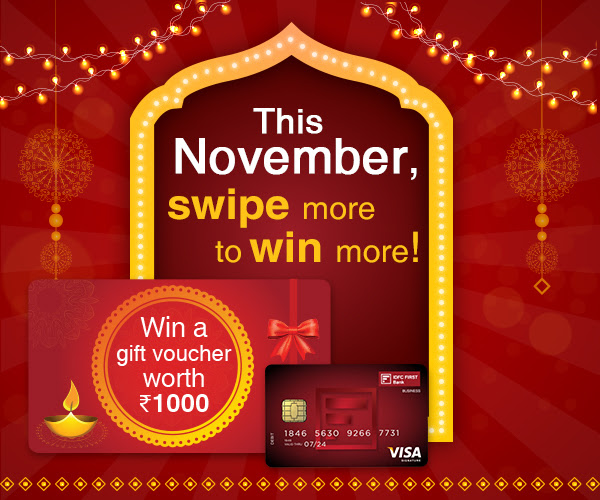 Offer Details
Spend Rs.5000 or more with your IDFC First Bank Debit card and get voucher worth Rs.1000 of your choice.
Duration: Spend between 1st to 30th November 2020
Cumulative spends during offer period considered
Cash withdrawal and e-wallet funding not eligible
Type: Spend based / Personalized
Fulfillment: By 15 December 2020 (Quite fast !!)
That's a nice 20% off on spend. Select vouchers from:
Bottomline
Off late IDFC has been sending regular merchant promo offers on debit cards (e.g. Zomato, Swiggy, Grofers, Ajio etc) which are almost comparable to those offered on credit cards.
If you are an IDFC First bank debit card holder and haven't spend much during recent months, chances are fair that you might have got same/ similar spend based offer email from bank.
Great to see such kind of offers on a Debit card. If you would like to know more regarding the IDFC debit card, check out IDFC Visa Signature debit card review.
What's the offer have you received? Feel free to share your thoughts in the comments below.