We're all accumulating Reward points with an expectation that one day or other we will be able to burn it as and when we need it. Well, that's not the case with HDFC Reward Points, as sometimes it might get bit tricky. I've been holding HDFC Business Regalia and Diners Black for quite sometime and here are my experiences.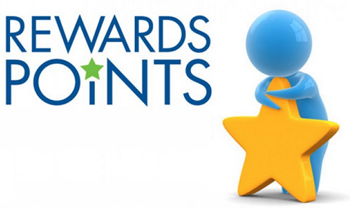 My Experience with HDFC Concierge:
Diners Black Concierge: As far as HDFC Diners Black concierge is concerned, the support person over call is well trained and they're not like usual HDFC customer support executives. I'm unsure if its because of Black card, because while calling, IVR asks whether i'm Infinia/Diners Black customer.
I've never got connected to someone who's clueless about what am talking about. However, its just the opposite with usual HDFC support helpline. If you're on call with concierge, they can access the emails sent to concierge mail ID instantly, it helps sometimes, for ex, to send info for flight bookings.
HDFC Regalia Concierge: HDFC Regalia concierge wasn't that good as i've talked to them a couple of times. Though, the last time they delivered excellent service, in par with HDFC Diners Concierge i experienced earlier.
Overall, i would say that, HDFC concierge is now as good as Amex customer support. Their depth of knowledge, the friendly way of handling the queries, it all matches.
Booking Flights/Recharges With HDFC Concierge
Recharges: I use Diners & Regalia redemption sites quite often and a Lot of times i see that their website donot work. I'll try to recharge, but it will throw up error in last page. If it happens, just call them up and they can get the recharge done for you, over call.
They have access to the back-end which is different from what we use on the portal.
Booking Flights: This is one of the primary reason for this article. HDFC generally discourages you to redeem your points on a low cost career, like Air Asia.
Surprisingly, you have access to more Airlines when you book your flight with the Concierge team rather than doing it on portal. Especially on international sector, you can typically book on any airlines as long as its listed on Cleartrip. Yes, they use Cleartrip platform to book flights. When i asked the concierge about it, they doesn't wanna say this *secret info. 😀
My Experience: One fine day i decided to redeem the Regalia points (quite high) for Regalia Voucher to book an international flight (Air Asia) for my trip. Portal shows the airline, i entered all details including the voucher and in the very LAST page, it throws up some error.
I called up the Concierge to know that Air Asia is currently not supported and that it cannot be booked via back-end too. Then i ended up booking this ticket via other Travel site. So Quick points:
HDFC uses Cleartrip for Flight Bookings
Low cost carrier is not supported, like Air Asia
Airlines not listed in the portal can be booked as well, like Malindo Air. Check Cleartrip site & confirm with Concierge.
Always Call concierge before you plan to redeem the points.
So all these happened sometime during September 2016 month end and do you wonder what happened to the Reward Points that i redeemed? It was supposed to expire by October end and should be credited back to a/c in next statement, which should happen in NOVEMBER. (i missed the refund option they recently introduced)
But hey, Regalia points were getting devalued at that time and i would loose a lot of value. Hence i called up Cust. Care and requested to credit the points before Nov 1st, so i can use it.
Well, they promised, but never happened. Nov 1st came. Point value goes down. Surprisingly, it was not credited even after stmt generation. I kept escalating but no proper response. I explained the fact that i was not able to use the points because their portal had the redemption issues with Air Asia.
And here comes the Points:
This went on and on and after one fine day i got the points back after almost 2 MONTHS. But good news is, i got extra points to match the voucher value i had before Nov 1st. Basically, the Regalia points devaluation doesn't affect MOST of my points and as soon as i received them, i consumed all of them back to back 😀
That being said, i was bit lucky, though, its not worth my time. I had to follow up them more than 20 times over call, email, etc. Hell.
So that was my story in Redeeming HDFC Reward Points. What about yours? Feel free to share your experiences in comments below.