This is a review by our reader Ankit Malhotra who recently got hands on with the recently launched OLA Money SBI credit card.
The features & benefits of the card are not mentioned in this article as the same has been covered in the launch article. This article focuses more on the day-to-day experience and reality of the product.
OLA plans to use this card to increase Ola Money user base as rewards redemption, and get more demographic and financial data to build pricing models around their operations.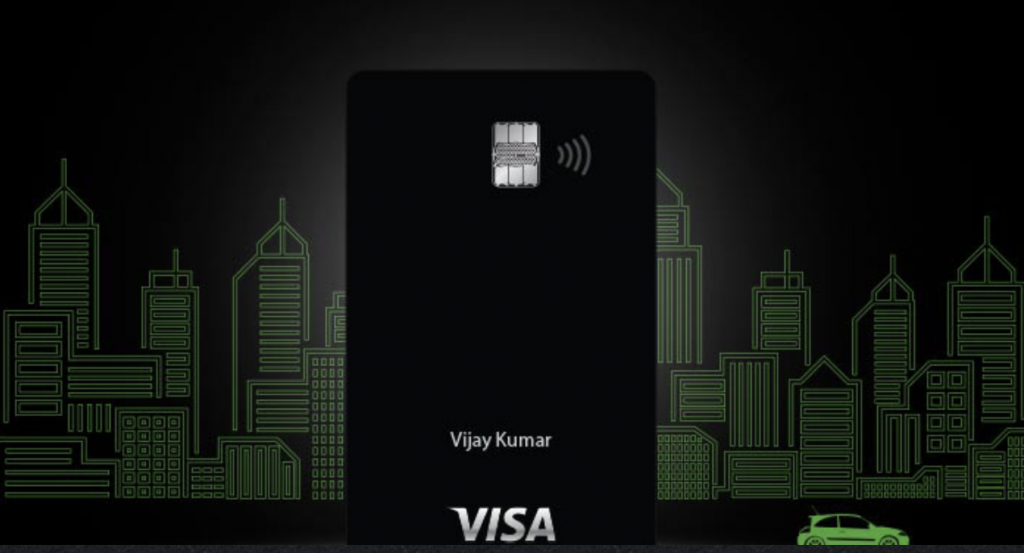 Application Process
I and my colleague, both already holding SBI SimplyClick applied for the card in the gap of 1 month with my colleague doing it in late August and me in late September. Once applied through the Ola App, the card processing and delivery can take a time window of 10 to 30 days.
In the case of my colleague whose existing SimplyClick was limit 3L, the executive collected documents within 2 days of card application and card was delivered within the next 10 days with 2L limit.
In my case with an existing SimplyClick Limit > 5L, there was a lag and the document collection happened only post 2 weeks of application.
SBI Cards called stating that they will be reducing my current Credit card limit and assigning the balance to the Ola Money card, whereby I was given a choice to decide the split amounts and the card was delivered 2 weeks post this process.
The Design
The look and feel of this card is simple with a universal appeal, though it has noticeably higher scratches across the card from POS machine usage in a relatively short duration of time.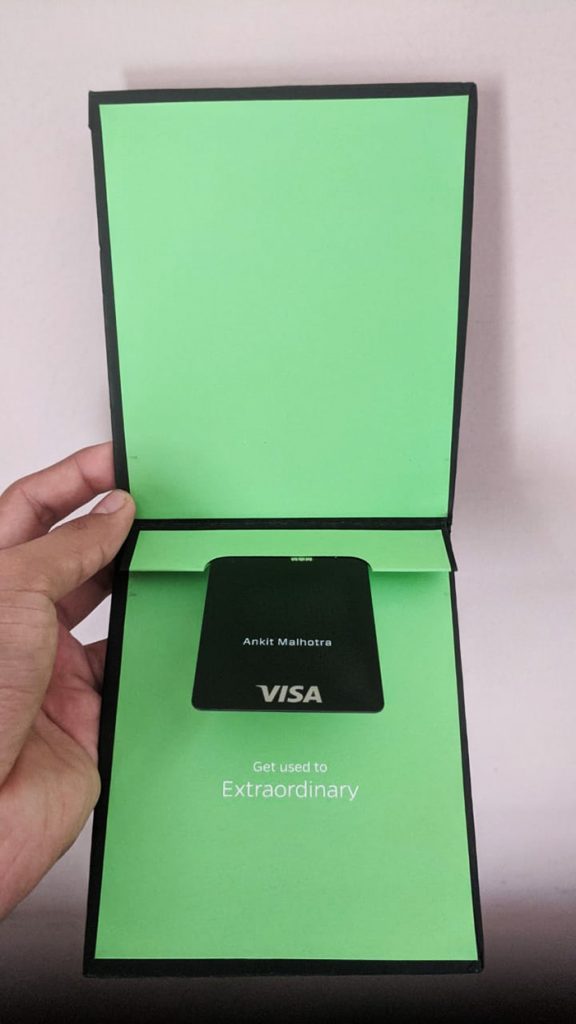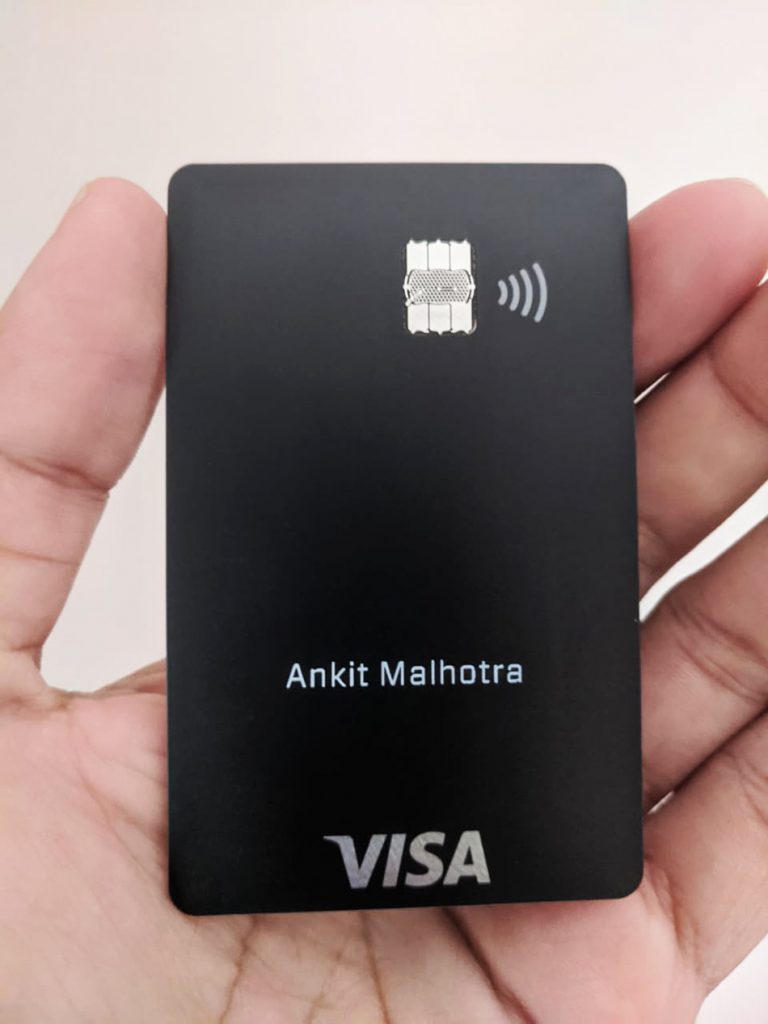 Things to Know
The welcome offers for new cards including 3-month DineOut Gourmet Passport, 10 Day Cult.Fit Membership, ClearTrip and TataCliq discounts will be sent across by SMS within 2 weeks of first transaction. They have relatively short validity and should be used promptly.
I used the card to book a ClearTrip domestic hotel booking without applying any coupon as mentioned at PDF on Card Details page at SBI Cards website. Moreover the coupon code mentioned at Ola Website is "ABC", while the coupon code to be used per the app is "OLACC". This lack of consistency in different TnC sources indicates a lack of planning. As of now the Ola Money support team has promised me the relevant CashBack credit within 1 week.
Using Ola Money itself for payments on FreshMenu and MagicPin, I noticed a couple of transactions going through without OTP generation post 24 hours of being used at the same merchant despite any indicators of the wallet being linked or authorised for the merchant.
To the credit of Ola, a Senior Product Manager directly called me within the promised time of 1 day and explained that they are simplifying payment authentication for logged in customers on select trusted merchants and will work with these apps to clear the design gaps in the wallet integration experience.
The acceptance of Ola Money is also much lower than PayTM and even the comparatively newer Amazon Pay.
Customer Care
The customer care process of Ola Money is doubtful lacking phone support and following only an EMail process at support [at] olamoney.com or care [at] zipcash.in.
These factors may lead to a loss of confidence in the rewards process and dissuade users from making this their default payment choice across even the sparsely accepted online merchant partners, unless usage is planned for Ola ride spends itself which is also a poor experience considering a high percentage of drivers cancel digital payment based trips and get away without any penalty leading to waste of customer time and effort.
Changes to OLA Money Card
Cashback On OLA Rides: 15% (Previously: 7%)
Monthly Capping: Rs.1000 (Previously: Rs.500/m)
Welcome offer: Nil (Previously: Rs.500)
For customers acquired post Nov 15 & till Nov 15 2020 above changes are applicable (likely only for 1st year). This may further be changed anytime as they wish. The justification of the fact is that the signup amount of 500 is no longer being provided to customer.
Existing users who got the card for Ola spends benefits will now feel highly shortchanged with changes being done in exactly 6 months post launch.
Advanced users holding multiple premium cards with high Ola spends may look at this card now for significant savings up-to Rs.12000 annually at 15% of spends compared to Rs.6000 at 7% earlier if they find that the extra amount saved is worth the trouble of adding a new reward redemption channel with lower acceptance, questionable customer care and diverging spends from higher fees and annual spend criteria cards.
However, the fact that changes have been done so quietly to a 6 month old card, it is highly likely that Ola may surreptitiously price rides differently(on the higher side) for customers holding this card or generally having a tendency to spend high amounts.
Verdict
Mathematically people spending about Rs. 150+(1000-Max Monthly Ola Spend CashBack/0.15/22-monthly working days/2-daily trips) for one-way Home-Office commute stand to now gain Rs. 1000 savings on a monthly basis on this card making it a good beginner card to enter the SBI Cards offers portfolio with the ability to recuperate the Rs. 500 annual fee easily.
It also fairs better than other SBI cards with consistent generic returns of 1% compared to the highly varying returns of other SBI cards from 0.25%-2.5% overall, thus being a simpler product to use as long as the TnC are monitored and understood and rewards redemption merchants are decided.
Ola needs to set up proper customer care, ensure drivers accept digital payments, and increase the acceptance of their wallet making the transaction process more consistent and feature documented for wider customer appeal.
The card rating would be 3/5 due to the questionable product planning and early changes along with a lack of diligent customer care processes for the card and the rewards process in general. It is better to wait and watch before applying unless you can really use the 15% Ola and ClearTrip offers.