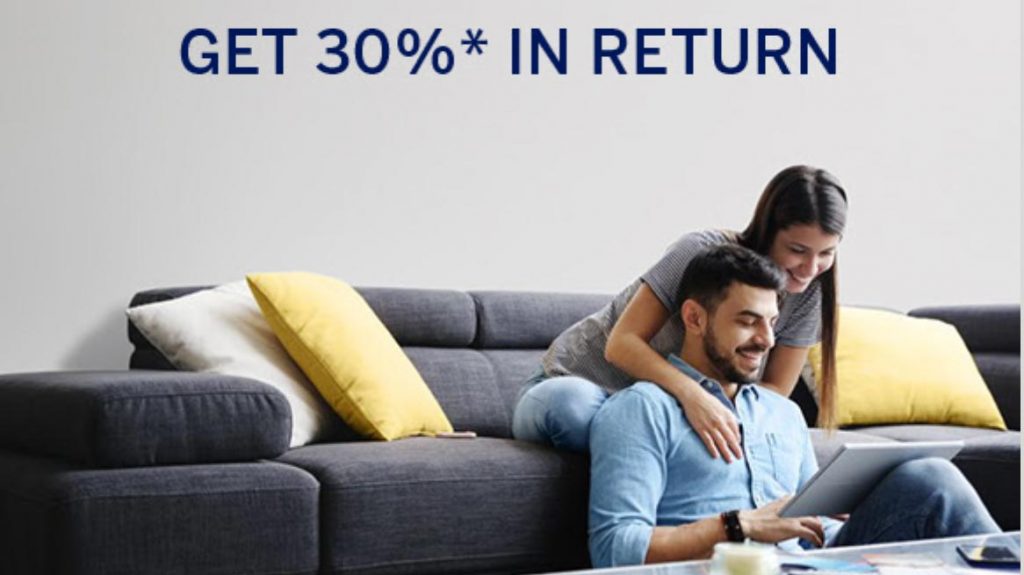 American Express has come up with yet another decent offer for September 2021 wherein you can redeem your points (for stmt credit only) and get 30% points back, upto 10,000 MR points. This is a targeted offer and here's everything you need to know about it,
Offer Details
| | |
| --- | --- |
| Offer | Get 30% points back on redemption |
| Max. Points | 10,000 (on redeeming 33,333 points) |
| Offer Type | Targeted |
| Effective MR Point value | 35Ps/point |
| Equivalent spend/credit | 8250 INR |
| Offer period | 6th Sep – 31st Oct 2021 |
| Fulfilment | 28 February 2022 |
Ideally what this offer does is, raise the value of your points for stmt. credit from 25ps to 35ps per point when you intend to redeem for cash credit to stmt, as simple as that. Note that you can use this offer only on below redemption modes:
SafeKey Transactions
Select & Redeem (Pay Card Charges with points)
I got this offer on Amex Reserve and I think its an okaish offer for those who don't have the gold cards with an ability to redeem for gold collection.
Even for Gold card holders, its a decent offer if you don't have enough points to redeem for 18k/24k gold collection.
Note that even though the points are clubbed, the offer is eligible only for the txns done on the card for which the offer is eligible.
What's ugly with the offer is the fulfilment date. Waiting 4 months to enjoy the benefit is not something I would expect from any issuer and Amex being the premium player shouldn't be doing it.
But I'm still optimistic on this and hope to they fulfil the offer soon, as they do so usually.
Update: Offer fulfilled on 26th Nov 2021
Final Thoughts
Giving points back is definitely one of the creative promo but given that they're targeted only to a few, I wish they had given a better discount, maybe 40% with above offer construct or maybe allow for any redemption with 20% or so.
Either way, its good to see raining promos from American Express since August 2021 and hope to see more soon.
Have you received this offer and on which card? Feel free to share your thoughts in the comments below.