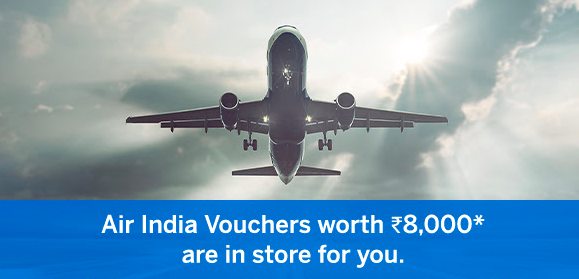 American Express India has a new spend linked offer for select targeted customers. The offer gives you Air India Vouchers worth upto Rs.8000 on spends of Rs.1,50,000. Here's everything you need to know.
Offer Details
Offer: Get Air india Vouchers based on spends.
Offer Period: January 6, 2021 to February 5, 2021
Offer Type: Spend based, targeted
Offer #1: Spend Rs.1.5L and get Rs.8,000 Air India Voucher
Offer #2: Spend Rs.1L and get Rs.5,000 Air India Voucher
Offer #3: Spend Rs.50,000 and get Rs.3,000 Air India Voucher
Offer #4: Spend Rs.30,000 and get Rs.2,000 Air India Voucher
Offer #5: Spend Rs.2,50,000 and get Rs.15,000 Luxe Voucher
The offer gives a nice ~5% return on spend, which is good. But well, the devil is in the details.
If you go through the Air India voucher T&C, you would find so many unpleasant surprises, which is usually not the case with Amex offers. Here are some:
Validity for Vouchers will be 3 months
The Vouchers can only be redeemed against base fare
The Voucher code once entered on Air India website for redemption will be considered redeemed and cannot be redeemed thereafter, even if the transaction/booking is not completed.
This is the worst ever spend linked offer I've come across with American Express, mainly due to poor partner selection, poor voucher system & tricky T&C. LUXE offer is good though with sweet 6% return on spend.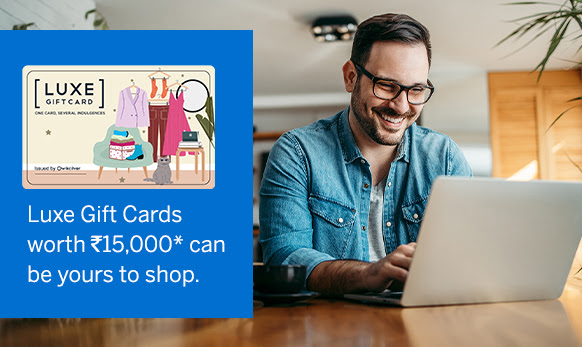 Final thoughts
While its good to see American Express send out offers actively, offers like these are just useless, that too at this point in time. I would rather appreciate Swiggy/Zomato vouchers instead.
Or, maybe 20K Air India Miles instead of 8K voucher would be better.
One of the USP of Amex Offers in my opinion is their simple and non-tricky T&C. But this offer doesn't have that advantage. Hope they don't repeat this again.
Anyway I didn't get this offer on my card, have you? Feel free to share your thoughts in the comments below.