One of the major advantage of holding HDFC Bank credit card is their merchant offers and they've come up with good # of offers this 2019. Here are some of the offers worth checking out,
1. Zero Flight Cancellation Charges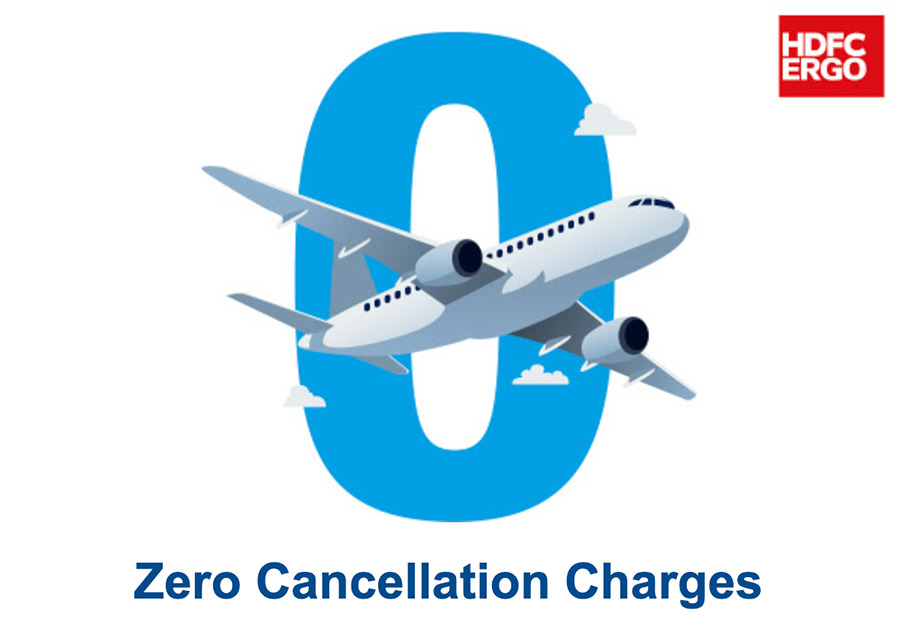 Offer Details:
'ZERO Cancellation' at no extra cost on domestic flight bookings using HDFC Bank Credit card
For Refundable tickets, the portion of ticket cost not refunded by the airlines provider/carrier will be entirely payable excluding convenience fees upto a maximum of Rs. 25,000/-
For Non-Refundable tickets, 50% of ticket cost will be payable excluding convenience fees upto a maximum of Rs. 25,000/-
Maximum: 2 cancellation requests
Offer Period: 1- 28 February, 2019.
It could be a nice offer for some, as all you need to do is just book your flights on HDFC credit cards. You can anyway get 5X/10X points if the flight doesn't get cancelled.
2. 2X Points on Insurance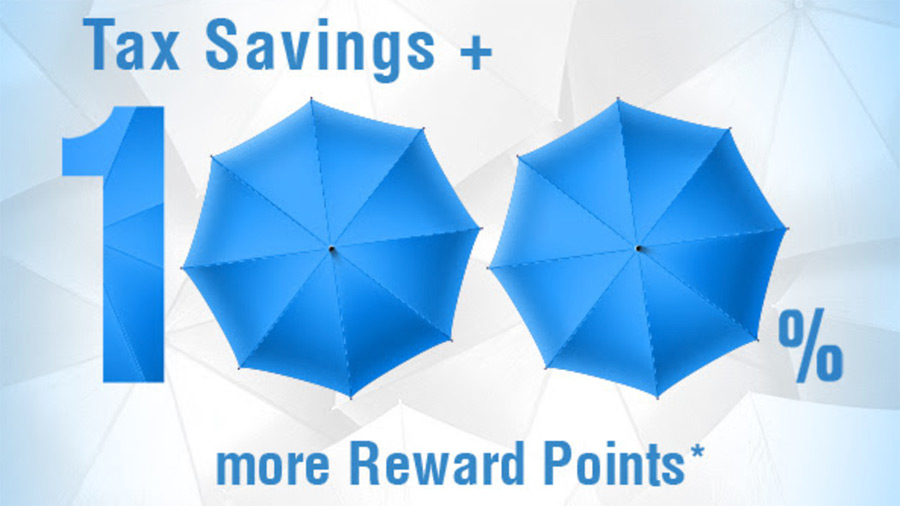 Offer Details:
Offer Period: 1st Jan 2019 to 31st Mar 2019.
Max cap: 5000 bonus Reward Points
Fulfilment: before 30th June 2019
If you're holding HDFC Bank's Premium & Super Premium Credit Cards, its certainly one of the best offer for Insurance payments. Make sure to check out Amex Insurance Offer as well, as it maybe a better option for some.
3. HDFC Dining Offers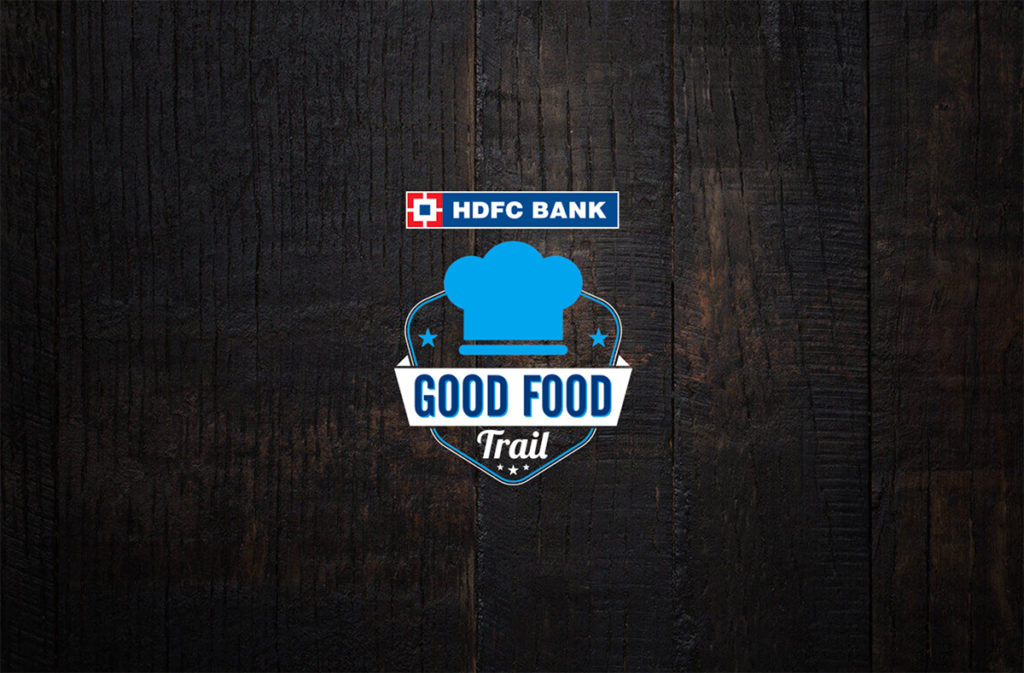 Offer Details:
Upto 40% Off on Fine Dining
HDFC Bank launched a mini dining portal recently wherein you could get upto 40% off on fine dining restaurants. I checked out the restaurants in Chennai and found that 40% Off on dining is applicable at the restaurants in Westin Chennai. While they could improve the # of restaurants to the system, its worth checking out.
Also they've partnered with Dineout for Great Indian Restaurant Festival (GIRF) to offer 50% Off on the booking fee, though, its a small offer but the GRIF itself gives you 50% off on buffet, etc. so the HDFC offer is like cherry on top.
4. Bookmyshow Vouchers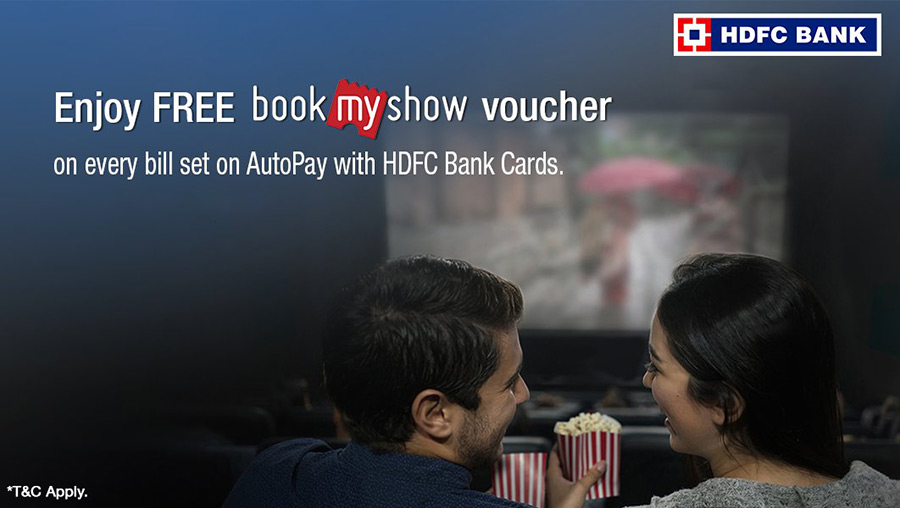 Offer Details:
Rs.100 BookmyShow Voucher for every Standing instructions (automatic payment) registered.
Offer period: 1st January, 2019 to 28th February, 2019.
Not a great offer, yet something is better than nothing. If you're having multiple upcoming bills, this could get you good # of Bookmyshow vouchers.
5. Payzapp offers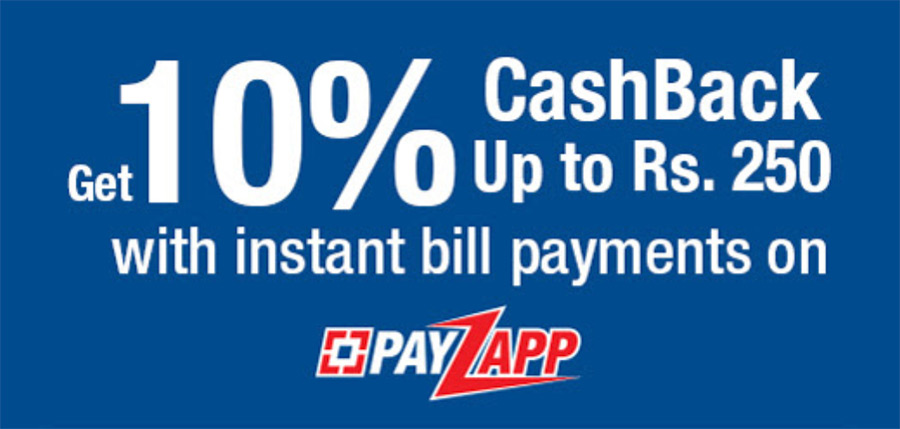 Offer Details:
10% Off on Bill Payments & lot more.
Valid till: 31st march 2019
Payzapp offers are running for a very long time now as we saw in Sep 2018 and some of the offers has now been extended till March 2019. You could easily save min. Rs.500 a month with Payzapp offers.
Bottomline
Its good to see all banks coming up with new launches, offers starting Jan 2019. Hope this continues through rest of the year 🙂
Are you availing any of the HDFC Bank Credit Card offers? Feel free to share your experiences in the comments below.