There is an advantage in holding Indusind American Express Co-branded Credit Cards like Iconia Amex, which gives you access to the Amex only offers that IndusInd rolls out every year, usually like spend based offers or Amex network offers.
Here's one such spend based offer rolled out for IndusInd Amex Cards, targeted to select cardholders who receive the communication over email/sms.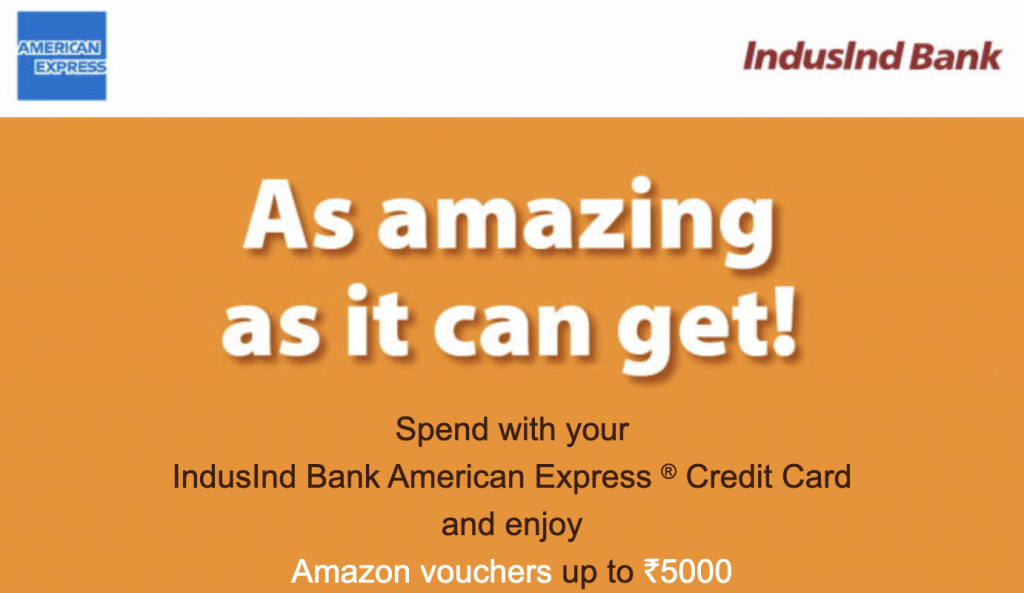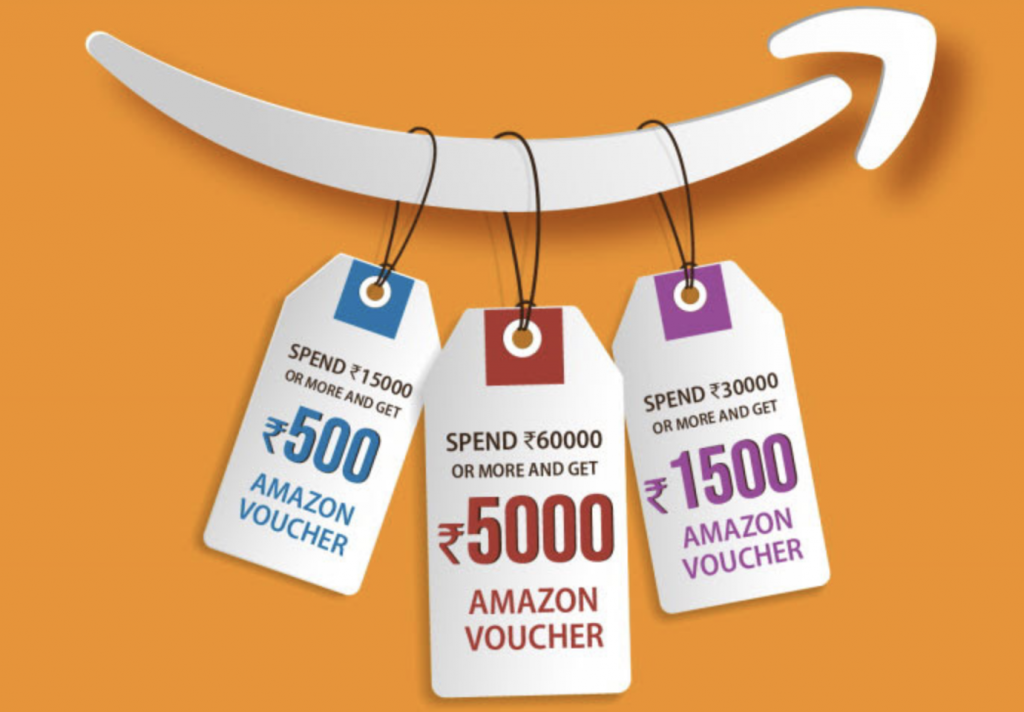 Offer Details

Offer Type: Spend Based, as above
Offer Period: 15th Nov to 15th Dec 2019
Excluded Spend Type: Wallet Loads
Fulfilment: Not mentioned, (its usually ~90 days)
Bottomline
Its truly an amazing offer with which you could get north of 10% return on spend if you use the Iconia Amex Card in weekends as you also get the default rewards as usual. That kind of returns via Amazon voucher happens once in a blue moon. Grab them before the offer ends.
It seems Amex is having an amazing deal in place with Amazon for them to run these kind of stunning offers for their cardmembers. Hope to see more such in the future.
Fulfilment done on: 6th Feb 2020 via email with subject line "Promotion code(s) for AMAZON GIFT CARD"
Did you get this offer? Feel free to share your thoughts in the comments below.