If you're into Foreign Currency spends (online/offline), here's a cashback offer from HDFC Bank Credit Cards that's worth exploring.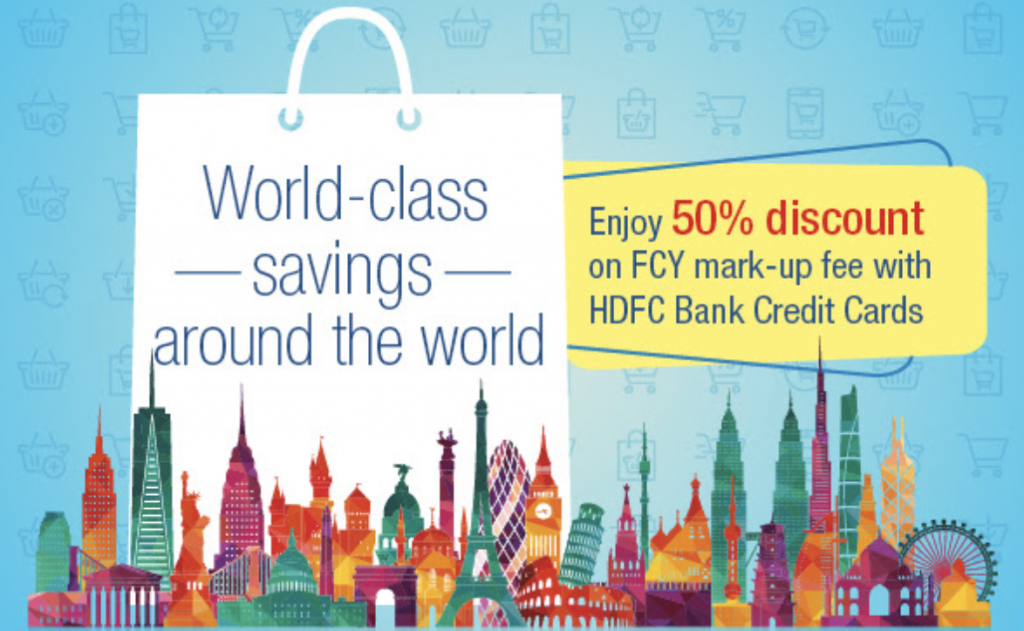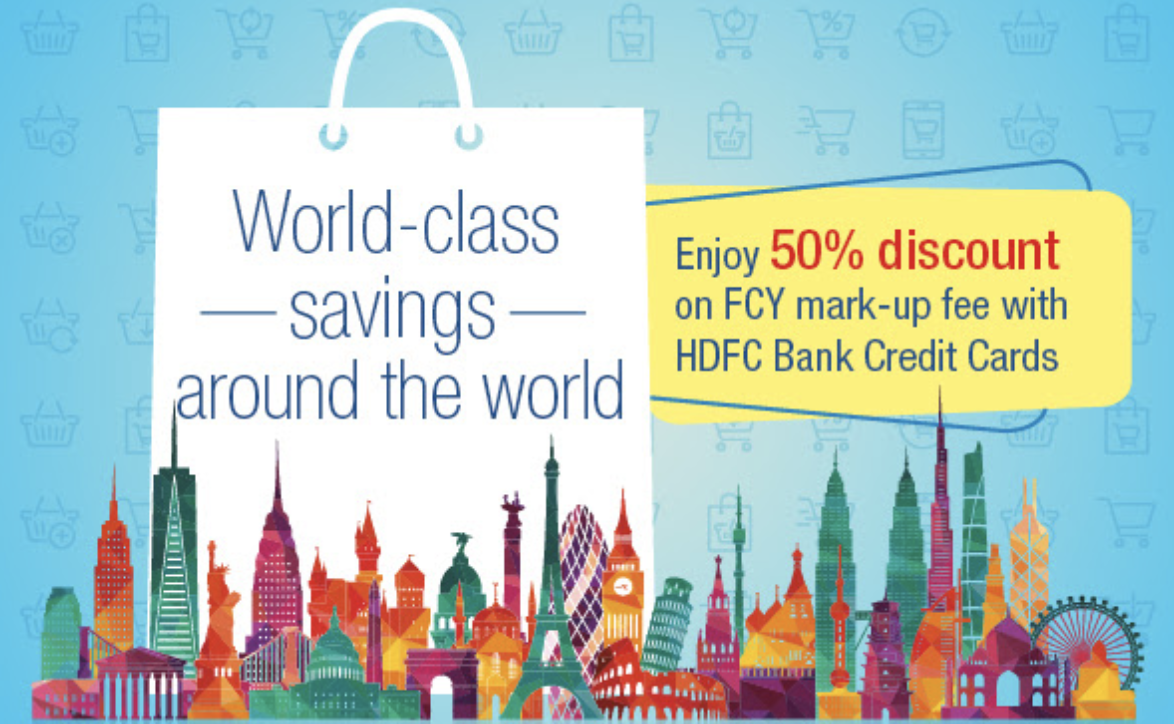 Offer Details
Offer: 50% Discount on FCY Mark Up Fee
Offer period: 4 February 2020 to 29 February 2020
Type: Targeted – Cardholder is eligible for this offer, only upon receiving a communication from HDFC.
Max. Cashback: Rs.1000
Applicable on: Both International Online and In-store merchants
Fulfilment: By 31st May 2020
This reduces the markup fee on all HDFC cards from 3.5% to less than 2% and if you are availing the HDFC Global Value Program, you save extra 1% on top of it.
But remember, you get this offer only if you've received the above communication from the Bank via email/SMS.
Bottomline
A very good offer indeed and if you avail this on Infinia or Diners Black, you get amazing returns on forex spends. Good thing is, its not just limited to in-store transactions but also applicable on online spends.
Did you receive this FCY markup fee offer from HDFC Bank? Feel free to share your thoughts in the comments below.