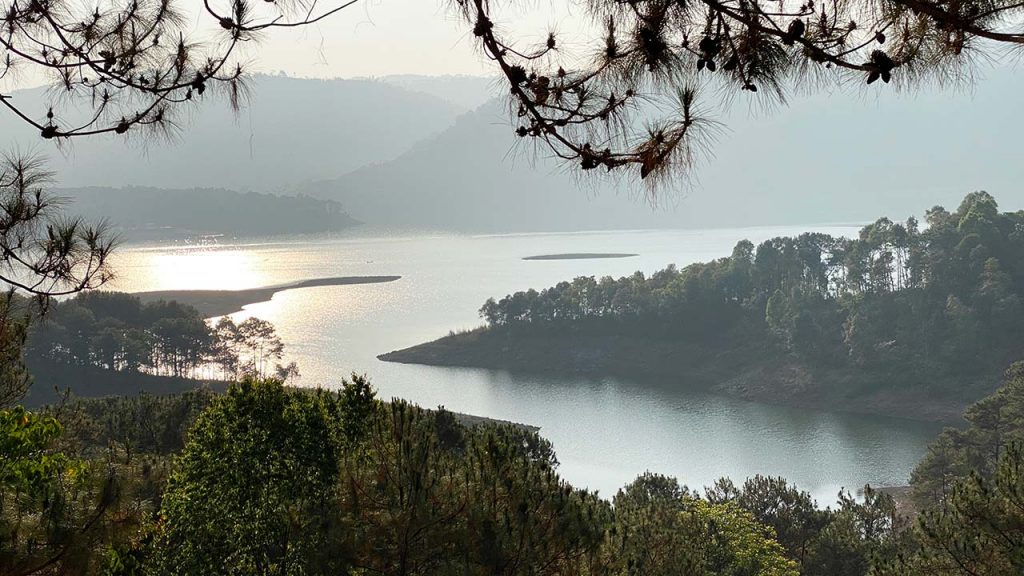 I recently had a weeklong trip to north east India with a friend and I thought I would share some details on it as it may help a few planning to visit north east. We visited Assam and Meghalaya as a part of the trip and so the details below are limited to these two states only and I'm not sure of other NE states.
Why North East?
They say North East is India's best kept secret! Well I didn't know that before the trip.
My Vistara Premium Economy tickets were expiring by feb and so I've to redeem them soon. I couldn't find any other good destinations other than this and also the flight timings, availability all worked out for us for NE trip.
I've also been thinking to visit Mussoorie & Rishikesh for a long time but it's getting delayed for some reason or other. Hoping to go there someday!
Covid test on arrival
Covid test is mandatory on arrival at the airport whether you land in Assam or Meghalaya. 
Cost: 1000 INR per person (RAT + PCR)
If you're landing in Assam and later visit Meghalaya, note that your report should have been taken within 72hrs (RT-PCR) before reaching Meghalaya.
You get RAT result within 30 mins (after which you are allowed to move out of airport – if negative) and the RT-PCR result is sent within a day via WhatsApp.
Altogether it shouldn't take more than 1 Hr for the airport testing procedure to complete but donot expect a luxurious waiting place in the airport.
Entering back to Assam from Meghalaya doesn't have any rules.
Safety
Mask? What's that?
Except at hotels where they follow safety protocols, donot expect locals to wear masks anywhere. You may find some wearing masks in Guwahati, but as you leave the city you could hardly find Assamese wear mask.
Infact wearing mask may make you feel uncomfortable at times 😀
But given that the state is taking COVID tests on entry, I think it's fine for locals, as long as they don't interact with tourists. 
Hotel Occupancy
City hotels are running on low occupancy.
For ex, Radisson Guwahati was hardly having 25% occupancy during our trip but I noticed Vivanta Guwahati to be bit busy. That maybe due to Valentine's Day eve though. Can't really say!
But the hotels in prime tourist spots gets healthy booking, especially during weekends. Some hotels in Kaziranga were fully booked during the days we were there, maybe partly because Ayushmann Khurrana was there by then.
Tourism
You can see only locals in most places – not much of tourists from other states. 
In Assam you can feel the liveliness in tourist spots because of the population but in Meghalaya you can experience the silence.
We were only 10 of us in the vast Umiam lake and hardly saw 5 couples at a time in Dawki. Meghalaya felt empty in most places but that's partly a good thing for us as we were warned about never-ending-traffic at Shillong – which we didn't come across.
Flights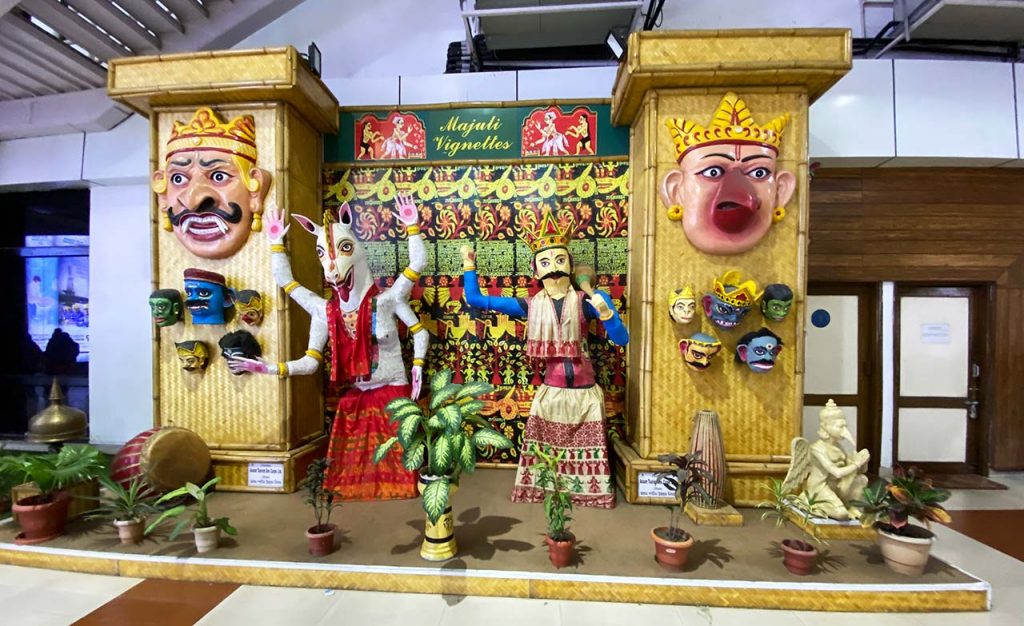 Arrival was fine but departure from GUA was a headache. There were LONG queues everywhere: from airport entry to Indigo baggage screening to Indigo checkin.
It took us solid 1 hour to reach the gate after arrival at airport.
Wish I had gone for Indigo Fast forward but as we already spent about 8K for a seat (via points), we felt it's too much and left lethargically and we paid the price for that laziness at airport by standing and moving inch by inch for an hour.
This was when I badly missed Axis Magnus – it would have been a cakewalk with the concierge service. 
So How's Assam & Meghalaya ?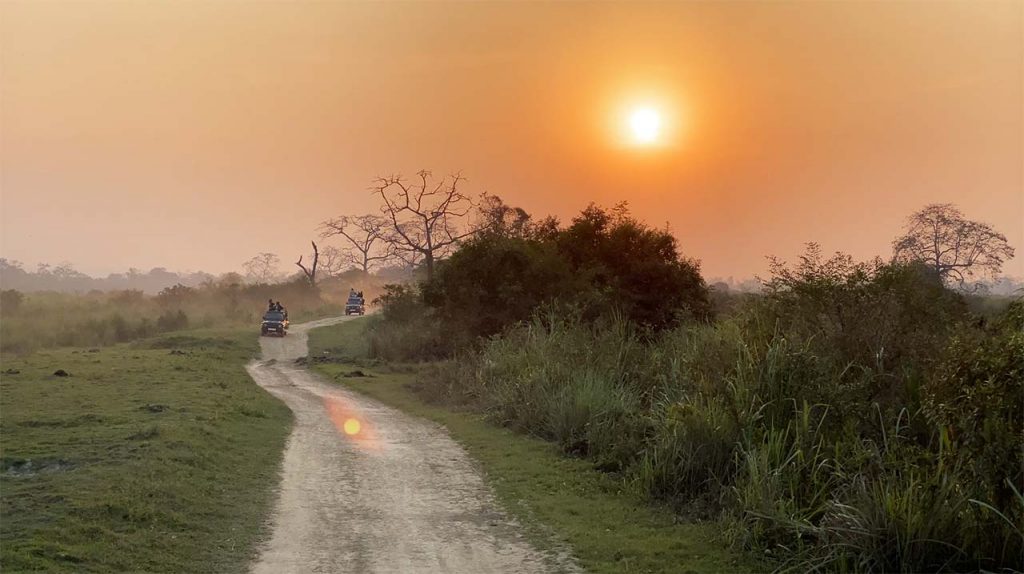 Overall it was an amazing experience to visit North East India at this time. Less crowd, pleasant climate (as of feb 2021) and beautiful places.
It was new to experience the early sunrise/sunset in NE. FYI: Sunrise happens at around 5AM which is one hour before when we see in remaining part of the country.
Not just the time but also the views were one of a kind, maybe because of the wider view angle you get with less buildings around in most places.
Those beautiful sunrise/sunsets around lakes, rivers and in Kaziranga national park were all mesmerising. You shouldn't miss them!
Have you been to North east India? Feel free to share your thoughts in the comments below.