HDFC Bank has been running credit card spend based offers quite aggressively since the beginning of 2019 as we saw earlier during Feb 2019, May 2019 and some more which wasn't reported.
Just like them, this month too HDFC has come up with targeted spend based offers along with other merchant offers this Diwali. There are different variants in the promo and here are some of those I got in my family.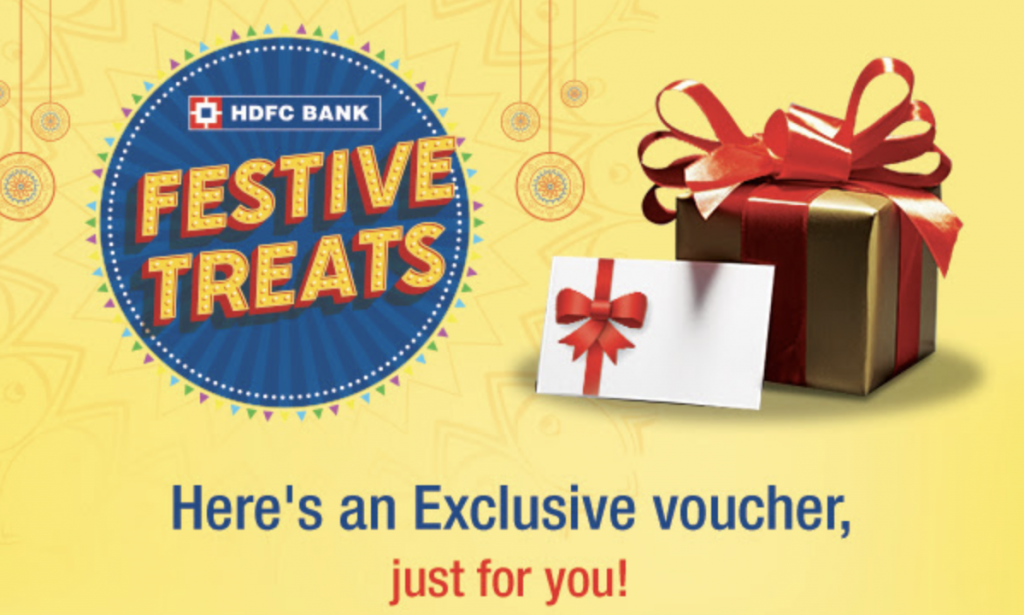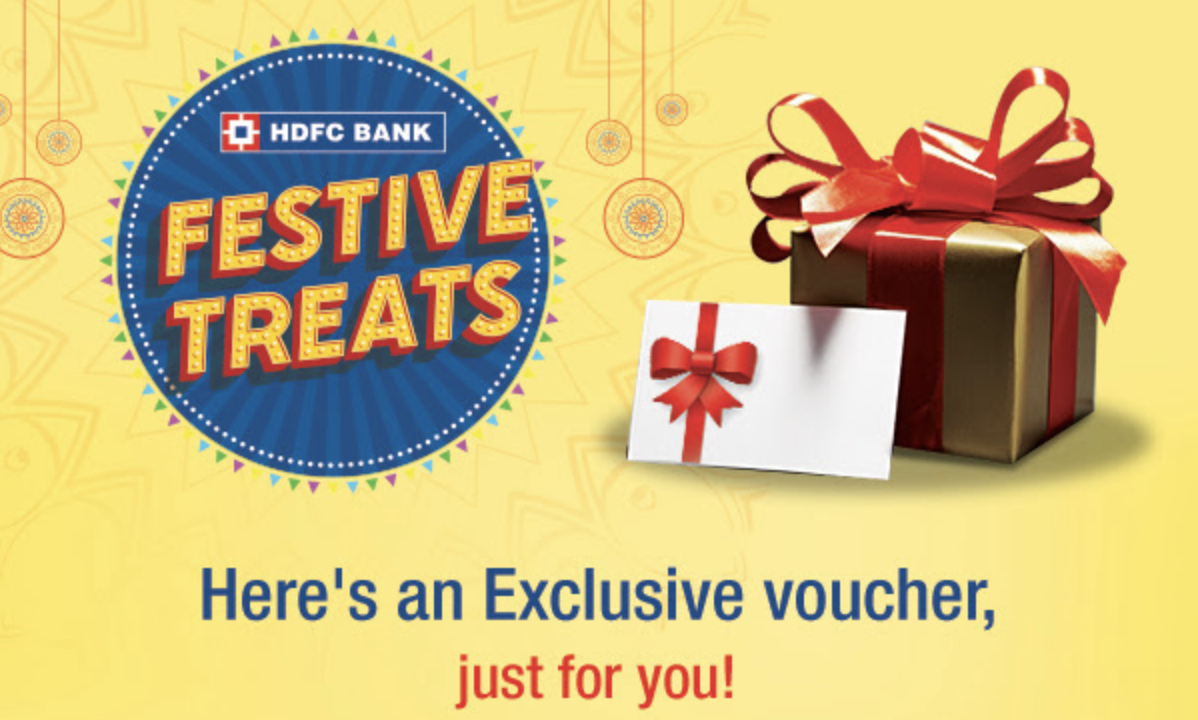 HDFC Diwali Spend based Offers
Offer 1: Spend Rs.X to get voucher worth Rs.Y (for Oct 2019) Source
Offer 2: Spend Rs.XX every month (for 3 months) to get voucher worth Rs.YY (for Oct-Nov-Dec 2019) Source
While Offer #1 is the usual one, note that offer #2 is bit tricky and is similar to what we see with Stan. C. Diwali Spend based Offer.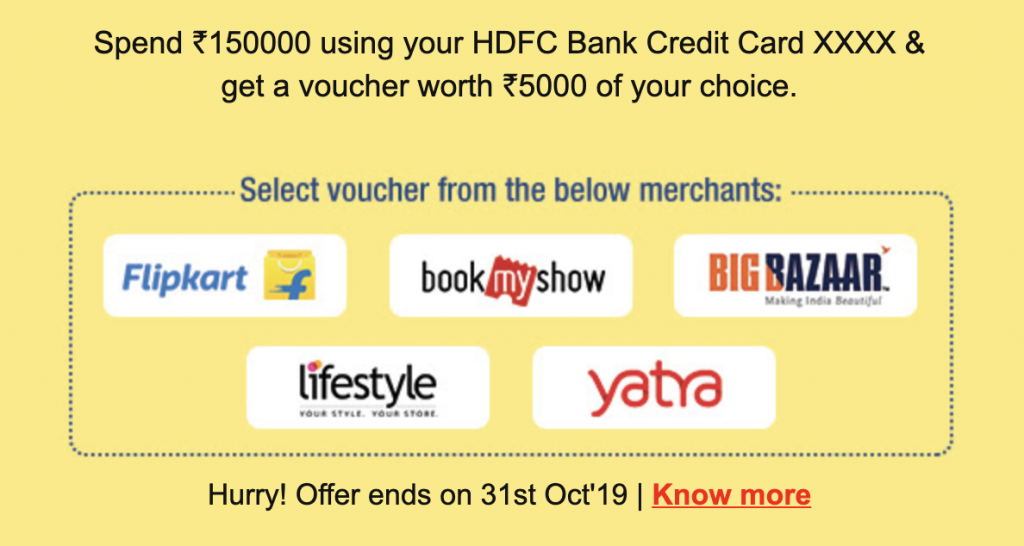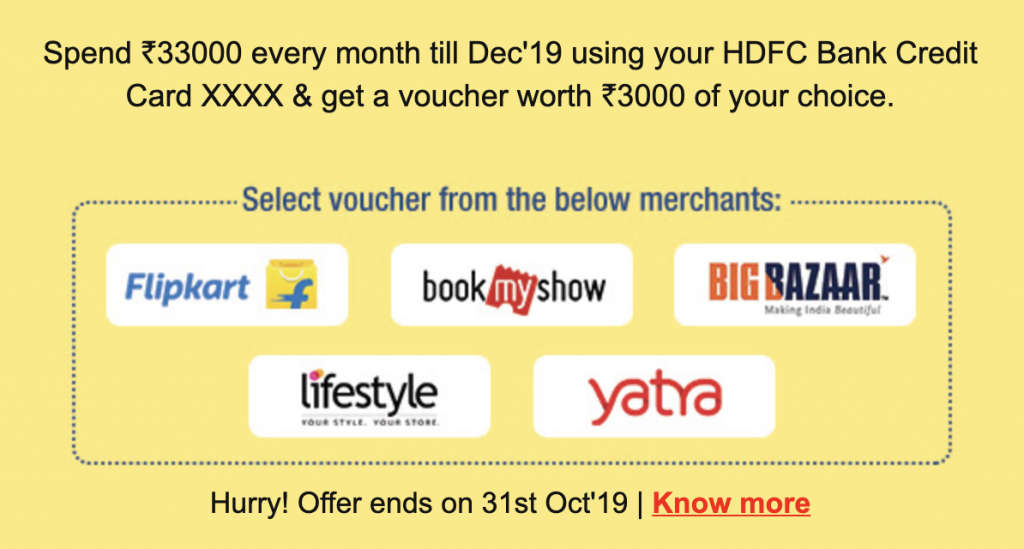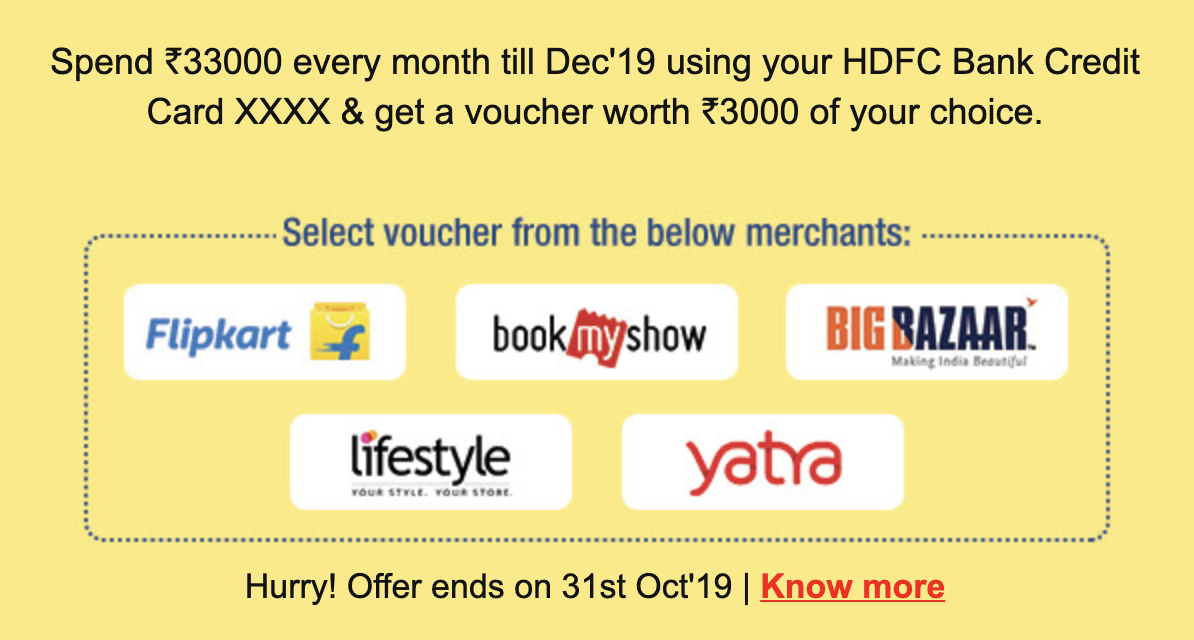 Remember, this is a targeted offer and not everyone would have got one. And it still remains a mystery as to who gets eligible for these offers, as I noticed cards with good spends too get excluded at times.
Bottomline
While its the usual spend based offer, sending them during Diwali makes it bit special indeed as you could double dip on the Merchant offers that HDFC bank is promoting with every other Actor/actress on social media!!
Speaking about the grand HDFC Bank Diwali Promo for 2019, those 10% cashback on most brands are good for a typical credit card user but its a big disappointment for super premium credit card holders when compared to last year's LUCRATIVE Happy Hours 10X Promo.
Let's hope such 10X promo on offline spends (electronics/apparels) returns next year, or maybe a better spend based promo similar to Amex Diwali Promo with higher voucher value.
What's your take on 2019 HDFC Diwali Promo and did you receive any spend based offer this month?