Disclaimer: All details given below are known best to my knowledge through various sources and are not verified with the bank involved.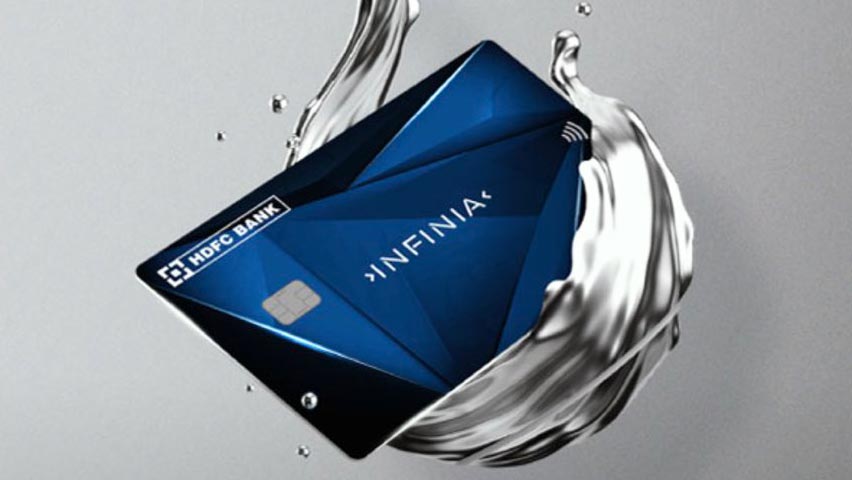 1. What's new with HDFC Infinia Metal Edition?
As seen already in the HDFC Infinia metal edition launch, the metal form factor with the higher renewal fee is the only difference. All other features remain the same.
2. Should I upgrade my Infinia to Metal edition?
It's your personal preference plus a few other aspects related to your annual cycle. Ideally, if your spending is over 10L, you can upgrade as it makes no difference for you.
3. Are you upgrading to Infinia Metal Edition Sid?
Not now, because my annual cycle just ended last month, and I can continue to use the card for the next 2 yrs without meeting the spend criteria for a waiver if I upgrade to FYF metal after 11 months.
Moreover, the plastic design is much better than the metal design. Yet, I intend to have my hands on the metal via an Add-on card. Let's see.
4. My Infinia is LTF. Can I take Infinia Metal Edition as LTF too?
No, all the metal upgrades are available for FYF only as of now. However, you may make it LTF in the future via branch if your BM/RM is pleased with your NRV.
Maybe after few months we may find LTF metal cards. But as of now, no.
5. My annual "cycle" on Infinia is renewing next month. Will I get the metal Edition?
No, your existing Infinia will remain on 10K pricing or whatever pricing you're currently on. Nothing is expected to change.
However, you can enjoy all the Infinia Metal Edition benefits on the existing card itself, except the welcome/renewal benefit.
6. My Infinia "card" is expiring soon. Will I get upgraded to metal edition?
Not for now, but this may change in the future.
One way to extend your card expiry date is to request for card block (as lost/stolen) and replace it 3 months before card expiry. This may extend the card expiry at times.
But if HDFC intends to make all infinia cards as metal, this may not work. However, I doubt about it, as not everyone will be happy to carry a metal and most importantly no one likes the new design.
7. Can I upgrade my Regalia to Infinia Metal Edition?
As of now only Infinia is getting upgraded to Infinia Metal edition. Other cards are being upgraded only to the plastic Infinia as I just noticed one of my friend who got upgraded to Infinia plastic a week ago.
8. Whats the criteria for Infinia Metal Edition upgrade?
It appears that those who did annual spends >15L were given the upgrade offer on net-banking initially. This "maybe" reduced to 10L for the next round of upgrades.
That aside, you may still request for one by calling Infinia support line.
9. What is this Galaxia Credit card?
I may know a thing or two about the galaxies in the universe and their significance, but sorry, I have no new info on the Galaxia.
Though, as per the rumours circulated on social media, it comes with >4% return on spend, 20K fee, and 25L spend for the waiver.
And I highly doubt its existence due to various reasons!
10. What is Infinia Reserve?
As per multiple updates shared by some of our readers, traces of Infinia Reserve were found to be tested on the Mastercard platform a few months back. Yet, this neither went to MITC nor do we have any other details about the features.
Maybe the Mastercard ban is delaying this card launch or maybe we could find it on Visa Infinite, we never know.
For me Infinia Reserve makes more sense over Galaxia because HDFC has the habit of strengthening the existing product names unless the product is completely different.
11. Shall I wait for the Ultra Premium Credit card?
One Ultra premium card is definitely coming due to 100's of reasons. However the name/benefits is what we don't know.
So if you aim for Ultra-premium credit cards like Infinia Reserve or whatever they call it, then yes, you may skip the Infinia metal upgrade, as the system usually puts you on a cooling period (soft rule) for about a year once you do an upgrade.
12. When can we expect the new HDFC Ultra premium credit cards?
I would expect it approx. in under ~6 months if the planetary positions of HDFC and those of cardmembers are good. 😀
But there is no official/confirmed/expected dates on the same. This this purely my personal prediction and may be wrong as well.