American Express India has been quite aggressive on supplementary card offers since 2018 and even in 2019 they had a generous Supplementary card offer that gives you upto Rs.2000 per approved supp. Card. We also saw many other offers from Amex all through 2019, especially in the first half.
So it seems Amex decided to redo that all again with the first ever amazing offer of the year 2020. Now get Amazon Vouchers upto Rs.1500 per approved supplementary card but now it comes with spend conditions. Here's everything you need to know,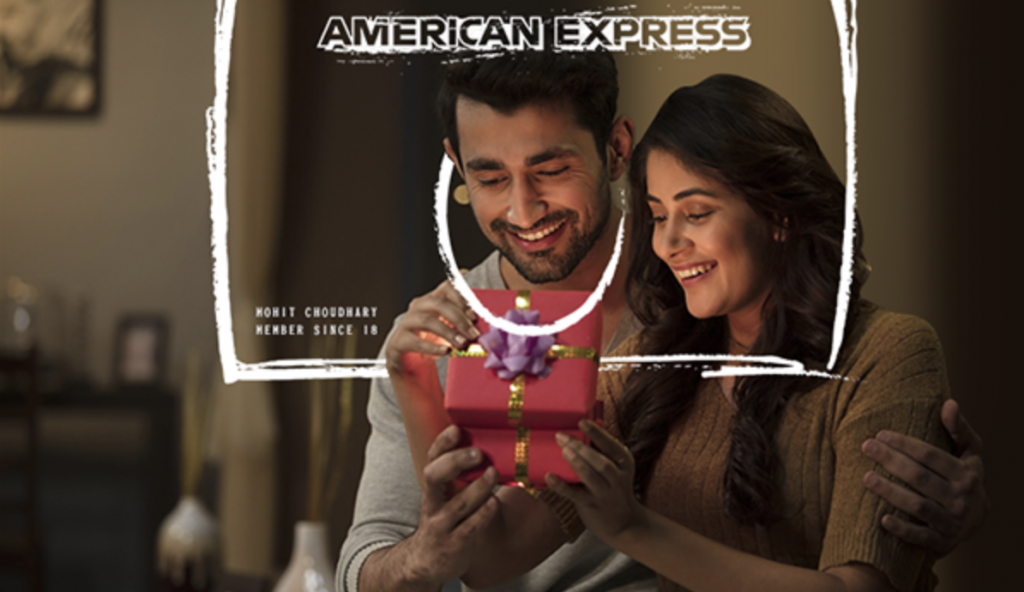 Amex Supp. Offer Details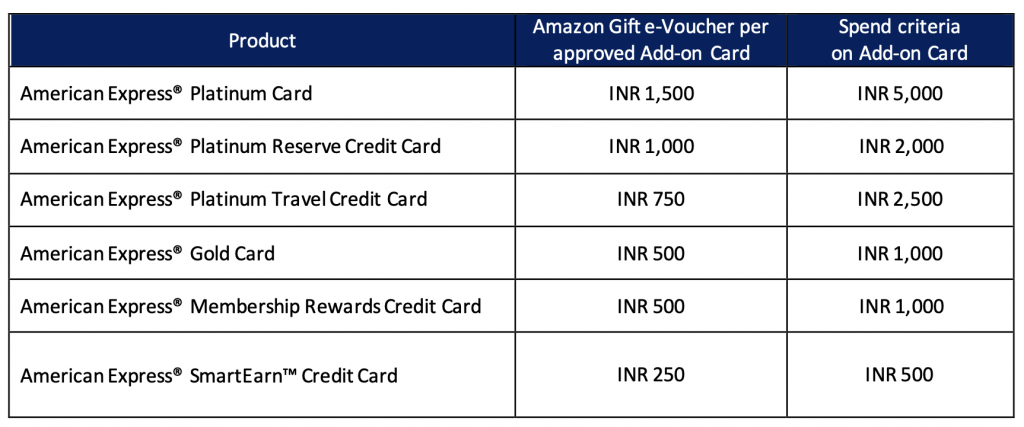 Offer: Amazon voucher upto Rs.1500 per card as above.
Offer Period: January 1, 2020 – March 31, 2020, and the Add-on Card should be approved on or before April 30, 2020
New Condition: The spend criteria (as mentioned in the table above) is met on the Add-on Card within 30 days of Add-on Card approval
Fulfilment: On or before 30th June 2020
That aside, you may also need to know how many complimentary Supplementary cards are eligible for each of the card. Here are the numbers,
How to Maximize the Benefit?
As you can see, apart from the expensive metal card, Plat Reserve is the sweet spot to grab upto Rs.4,000 worth of Amazon Vouchers.
However, remember that you need to spend Rs.X within 30 days of "card approval", means you hardly have ~25 days to spend. So apply only after you figure out a way to spend.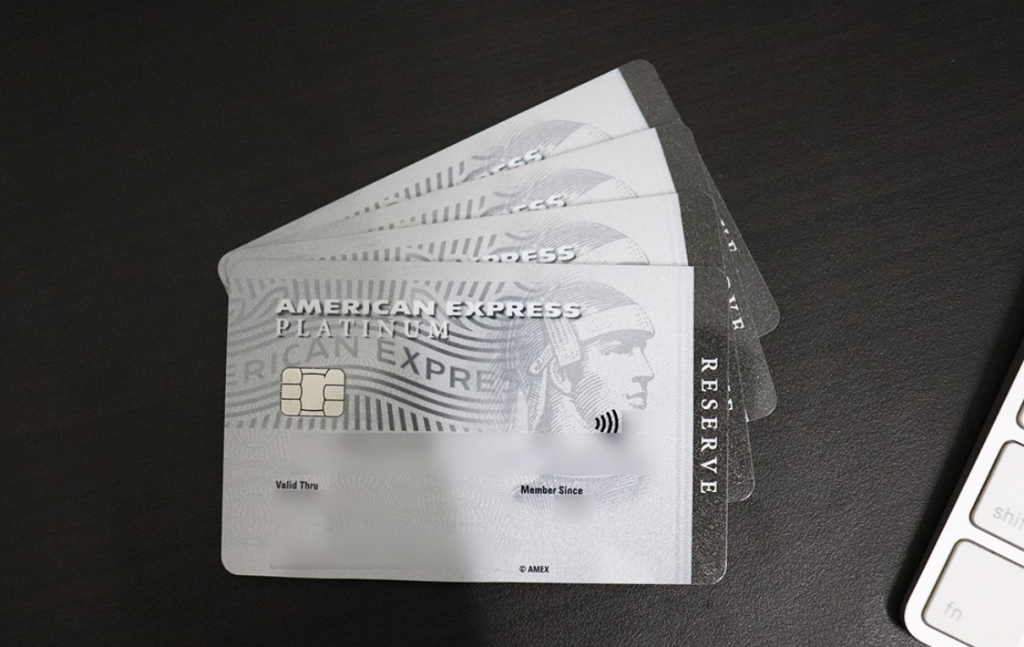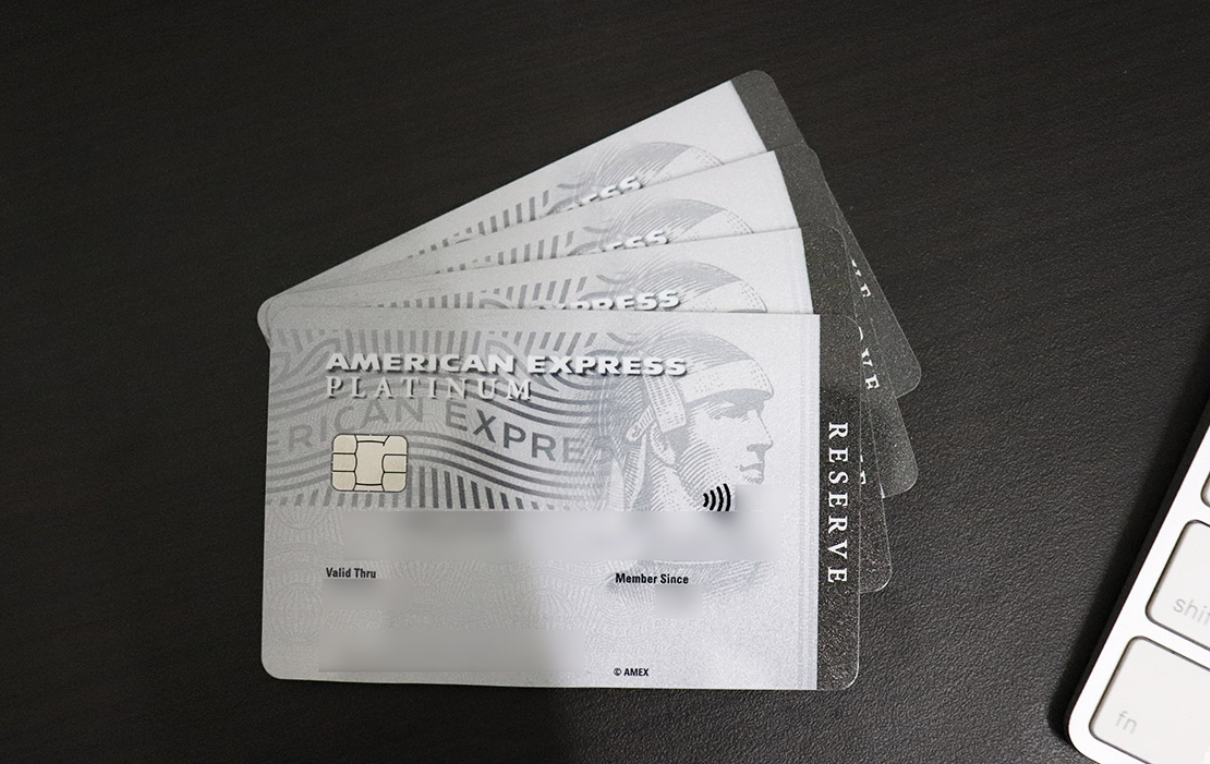 That said, if you're new to Amex, you can also get some of the American Express Cards as FREE for First Year, so you not only get free cards but also earn these amazon vouchers via complimentary supp. cards.
Note: If you're applying for a fresh primary card via my above referral links, you will get additional 2000-4000 Bonus MR Points based on the variant (check link for more info) on card approval.
Bottomline
American Express offers are one of the lucrative ones in the industry and these supplementary card offers are by far the most rewarding ones in the industry at the moment.
While its a good offer, I wish they had given us slightly high value voucher and a longer period to spend, like: Rs.2K voucher on 10K spend in 90 days on Plat reserve which would make a lot of sense.
What's your take on the 2020's Amex Supp. Card offer – Hit or miss? Feel free to share your thoughts in the comments below.
Thanks to Sujit for sharing the offer details.