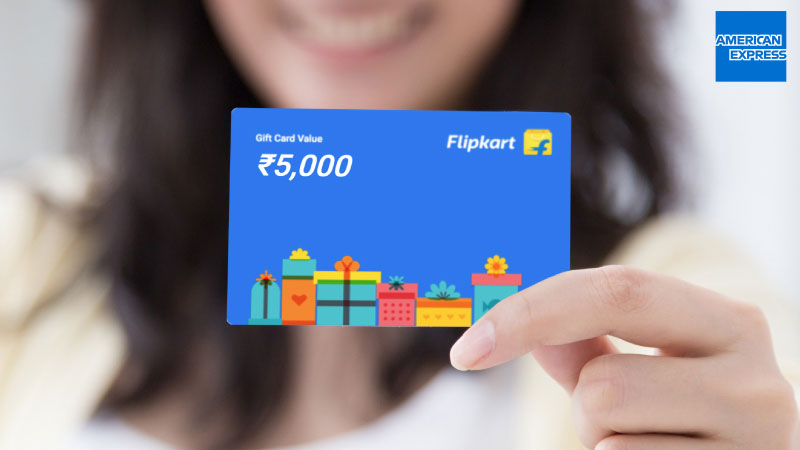 As you might know, Amex recently discontinued SpiceJet vouchers which was there as a part of Platinum Travel credit card redemption option giving us higher than usual value per point.
Now that has been replaced with Flipkart Vouchers at a very good value per point, however only for redemptions against milestone bonus points. This is only a temporary option available for redemption till 31st Dec 2020.
Updated redemption Options
So here's how the updated redemption options on Amex plat travel looks like:
Regular points
SpiceJet: 50ps
Domestic Travel vouchers: 40Ps
Bonus points / 1.9L spend / 7,500 points
Spicejet: Rs.6000 (80ps)
Domestic travel vouchers: Rs.5000 (67ps)
Flipkart vouchers: Rs.5000 (67ps)
Bonus points / 4L spend / 10,000 points
SpiceJet: Rs.10,000 (Rs.1)
Domestic travel vouchers: Rs.8,000 (80ps)
Flipkart Vouchers: Rs.8,000 (80ps)
FAQ's
Is Flipkart a good redemption option?
Yes, ofcourse. Given the current situation, flipkart is a great option rather than giving travel vouchers.
Is it really a good option?
No, as Amazon would have been lot better. It's been more 2 years since I've used Flipkart as I prefer Amazon anyday.
But I've started to slowly use Flipkart recently just because of the vouchers received from HDFC spend linked offers and the small Amex Reserve monthly Flipkart vouchers that comes now and then.
How to redeem it?
I've placed the request for the same via chat, or you can also do so by calling Amex support line. It usually takes 3 days to process the request.
Should I redeem for Flipkart voucher right away?
Depends. I redeemed it because I've decent points available for travel, which anyway is not possible now. So I've added it for a mix.
But not to forget that we may get an equal or better value when Amex adds the new option for the milestone redemptions in future. Not to forget that Spicejet used to give a value of 80ps & 1Rs per point as you see above.
Final Thoughts
As always American Express did not let our hopes down. Infact, they exceeded the expectations by adding Flipkart voucher in place of travel vouchers during these tough times.
However, the downside is this redemption is only allowed on bonus points (achieved on milestone spends).
I hope they add more options in future for better redemption value even on regular points, likely by year end.
Update: I've initiated a redemption and got it in 2 days. It comes with a voucher validity of 1 year, however the validity promised by Amex officially is 6 months.
What's your thoughts on the newly added flipkart voucher redemption option? Feel free to share your thoughts in the comments below.
Thanks to Rahul for sharing the update.