As you might know Personal Loan is one of the costliest loan of all with the highest Rate of interest which is as high as 17% in some cases. If you have a credit card, its better to take loan on credit card or even to take EMI's instead of going for PL as interest rates are comparatively less on the other.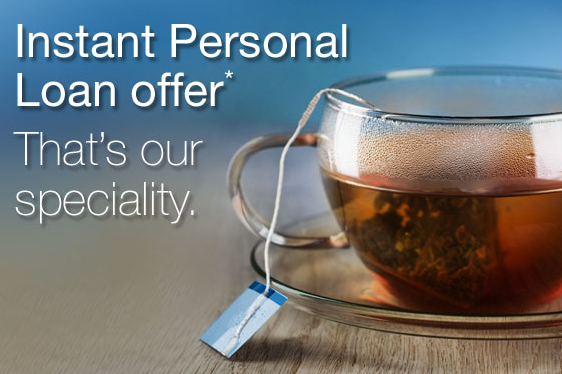 After playing smart with Credit card loans & EMI's, HDFC recently started issuing Pre-approved Personal loans easily to most customers. They have been doing it for a while but i see its more popular now, maybe a demonetisation effect. While i never wanted to get into any kind of Personal Loan or EMI in my life, my Dad is a perfect victim.
Hdfc Personal Loan Eligibility:
My dad recently got eligible for 10 secs Pre-Approved personal loan and the same was reflecting in his net banking, he also received calls regarding the same but interestingly not from HDFC landline support numbers, but from a typical 10 digit mobile number. Is HDFC outsourcing it to third party agencies or leaking the data of PL approved customers?! I don't know.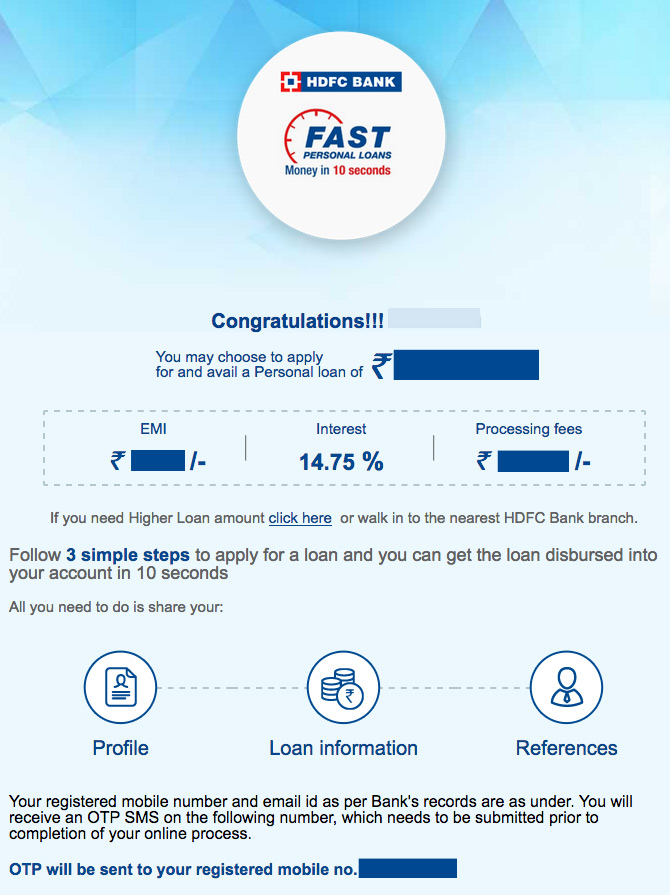 It was a nice 6 Digit loan approved @ 14.75% and my Dad decided to go with it. You might ask why PL while HDFC credit card loans are available at 11.88%. Well, he had availed EMI, insta Loan & Jumbo loan already and the credit limit is kind of maxed out, a really valued customer of HDFC as you can see, that should help in upgrading his card at-least 😉
Meanwhile, i still wonder what's the internal eligibility criteria that triggered this Pre-approved personal loan, because its neither a salary account nor an account with huge transactions or balance.
The only correlation i can make is, his Jumbo Loan on HDFC credit card is being debited from this account and also i see this formula is fitting in.
Credit Limit + Jumbo Loan Amount = Pre-Approved Personal Loan Amount (Almost)
Applying for HDFC Pre-approved Personal Loan Online:
Its a super simple 3 step process which involves basic form Filling and OTP authentication which doesn't take longer than 2-3 minutes and you get your funds on your linked savings account instantly, not even 10 seconds. No CIBIL hard pull, nothing.
While other banks are using traditional ways to issue personal loan, HDFC is killing it with its Digital Banking initiatives by giving its customers the ability to take loans in matter of few seconds with no BS paper filling.
It appears to be not so secured without CIBIL check, no, you're wrong. Banks have your CIBIL report already as long as you've ongoing Loan/card with the bank. I wrote more about this in one of my recent articles on how My Amex Credit Card Limit was Increased by Rs.1000.
Have you ever taken a Personal Loan from any bank (or) 10 secs Pre-Approved PL with HDFC? Share your experiences below.