IndusInd Bank Credit Cards are known for their handsomely rewarding premium credit cards and best in class redemption value at 1:1 ratio. Here are some of the best IndusInd Bank Credit Cards with lifestyle benefits.
Indulge Credit Card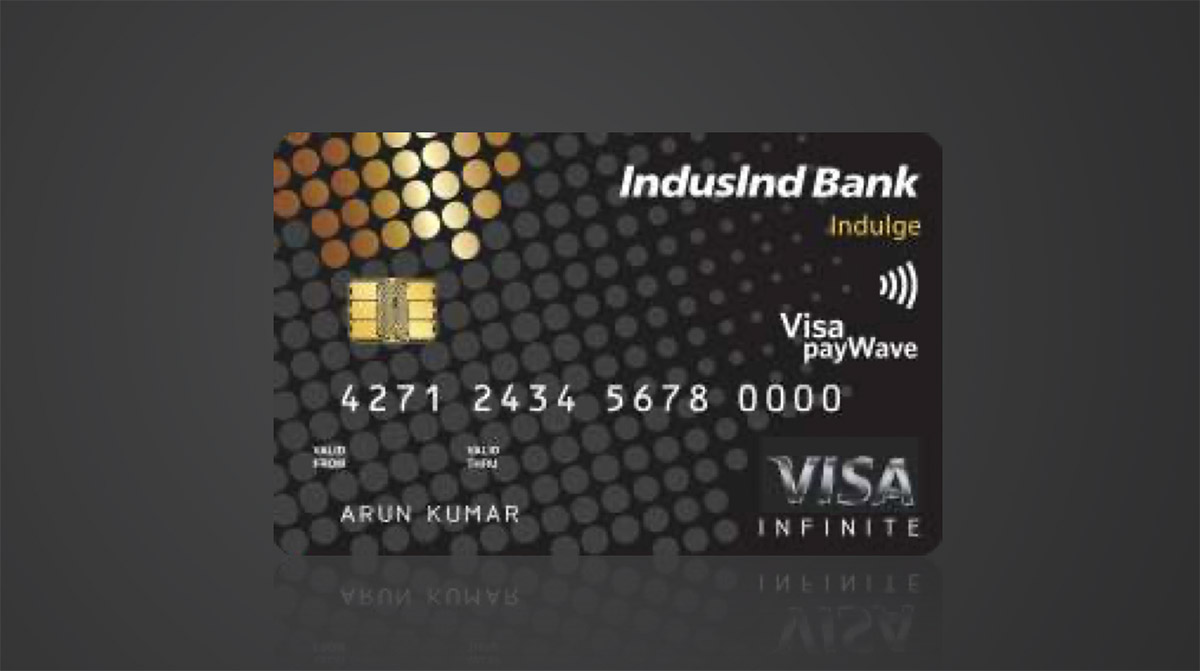 You might have heard of metal cards of all sorts but how about a credit card with 22K pure gold inlay? Say hello to Indulge – the super premium credit card from IndusInd Bank. Here are some of the key benefits of the card,
No Preset Spending Limit
EazyDiner offer: 6K INR value per year (3K*2)
Reward Rate: 1.5% reward rate on all spends

Unlimited: Intl. lounge access & golf

Bookmyshow offer: B1G1 upto 700 INR/ticket – 3 tickets per month.
Forex markup fee: 1.8%
While you might be aware of the Oberoi stay vouchers given in lieu of joining fee to maximise value for the joining fee paid for Indulge, the new sweet spot is the introduction of postcard hotel stay vouchers.
That aside, having the ability to get 5 add-on cards (on visa infinite platform) is an added advantage with indulge.
Legend Credit Card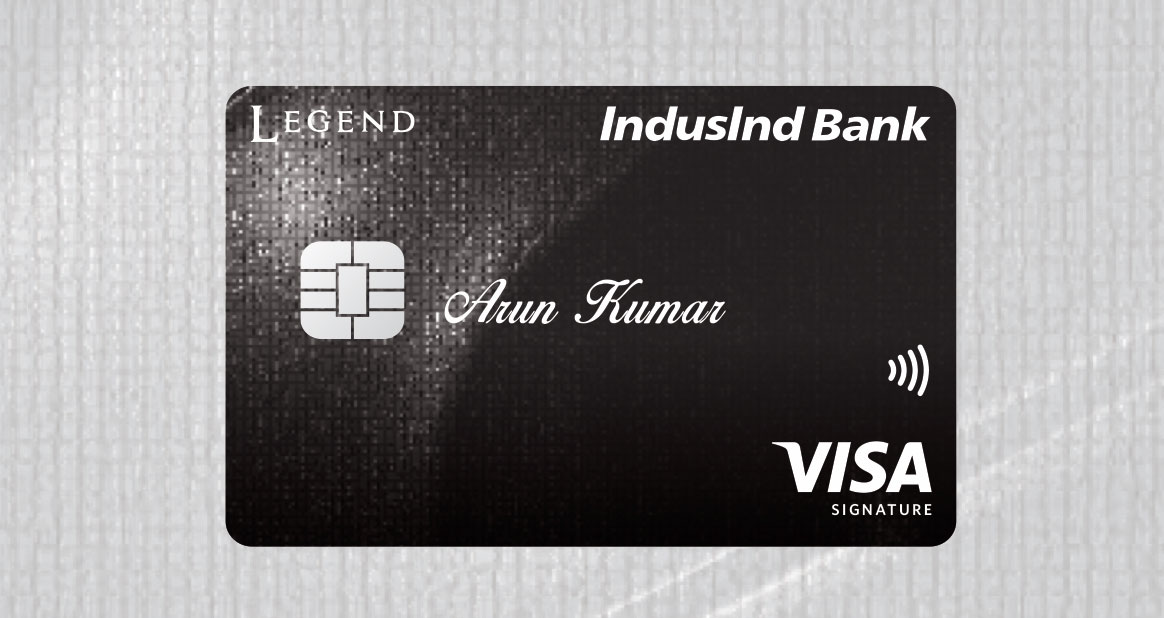 If you're looking for a premium credit card which rewards you for weekend spends, IndusInd Bank Legend Credit Card is the one for you. Here's a quick look into some of the important benefits,
Reward Rate: 2% on weekends / 1% on weekdays
4000 bonus rewards on 6L spend
Bookmyshow offers: B1G1 upto 200 INR/ticket – 3 tickets a month
Dining: Eazydiner Prime that gives upto 25% Off on select restaurants.
So, if you primarily use it by swiping on weekends, you may juice out a nice 2.6% reward rate upto 6L spends. However, the calculation maybe different if you intend to redeem points for cash credit to stmt. as conversion ratio is 1:0.75 now from 15th March 2022.
Note: While above cards are some of the best premium cards being issued at the moment, IndusInd Bank also has Pinnacle Credit Card which I've covered in detail in the past but it's currently not being issued due to MasterCard ban.
That aside, as you might know, IndusInd Bank has also launched the Vistara Explorer Credit Card recently with 0% markup fee, 5 free business class tickets based on spends, Vistara gold tier, 6K INR Eazydiner benefit, etc.
My Experience
As you might be aware, I've been using Pinnacle & Iconia Credit Cards since the past couple of years and it's a good experience so far. Managing the card via app with all controls in a few taps is convenient as well.
Speaking about service, "video branch" support line can get things done quickly and the agents there are quite knowledgeable as well.
IndusInd Bank also runs some kind of lucrative festive offers like the Rewardz Festival every year which usually boosts the reward rate of the spends does during that period by 2x/3x/5x.
Also, one useful thing with IndusInd Bank Cards is that they send an annual FY a/c summary with analysis of the card spends, merchants used, etc. which is quite useful for taxation and also to have birds eye view of the transactions done during the entire financial year.
Bottom line
Apart from the rewards and lifestyle benefits, the unique advantage of holding an IndusInd Bank Credit Card is that unlike most other Credit Cards in the industry, the reward points are evergreen – the reward points accumulated on the IndusInd Bank Credit Cards never expire.
This is quite useful so you may hold on to the same card for a long time without constantly worrying about reward points getting lapsed.
That all said, which IndusInd Credit Card is the best in your opinion? Feel free to share your experiences in the comments below.