As you may know, except few offers, American express has been less aggressive on promotions in past ~6 months compared to what they used to be before. Now they finally came with a spend based offer on select credit cards. This offer is applicable only on Gold Charge Card & MRCC & Reserve card. A similar offer was also sent a week later to Platinum Travel card users, check full article for more info.
That being said, I've received this offer on email for Gold Charge Card & a different one on Plat travel card. Lets get into details,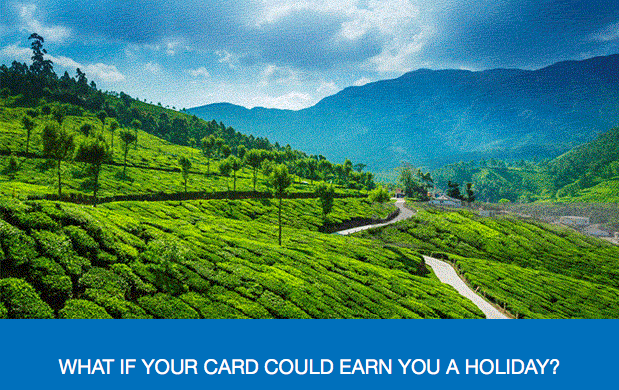 Offer Details – Hotel stay Gift Card worth up to Rs.15,000
Get a complimentary American Express Domestic Travel hotel stay Gift Card worth up to Rs. 15,000 by simply using your American Express® Card, anywhere.
Gift Card worth Rs. 6,000: Spend a total of Rs. 1.5 Lacs or more (or)
Gift Card worth Rs. 15,000: Spend a total of Rs. 4 Lacs or more
Offer Period: 15th MARCH – 30th APRIL, 2018.
Fulfilment: Within 90-120 days from 30th April 2018
The total spend on your American Express Card also includes purchases on your Supplementary Card(s).
Note: No spend category restrictions, No minimum spend limit per transaction

Offer Reward Rate: 3.75% + 1% base reward rate = ~4.75% Savings

Important: You need to enrol. Check your email for the link, as its a targeted offer.
Gift Card Terms:
Gift cards will be in the form of American Express Domestic Travel E-Gift Cards.
The Gift Card can be redeemed only for domestic hotel bookings at americanexpress.co.in/domestictravel
There will be no refund in cash for the unused amount of Gift Card. (one time use only)
Note: American Express reserves the absolute right to replace the Gift Card with a Gift Card of equivalent value from another online travel agency or with a statement credit of equivalent value to any eligible enrolled Card Account.
As Amex uses Cleartrip booking engine to run the above portal, the coupon code is nothing but the clear trip coupon code similar to what we get with SBI Simplyclick Credit card milestone spends. (my guesses)
As Amex Diwali offer for 2017 wasn't a great hit compared to 2016, this would certainly bridge the gap on those lost spends from Amex users.
Bottomline:
If you're a frequent traveller as most amex users, its a nice offer. The reward rate you get out of this offer is above most of the super premium credit cards base reward rate, so it makes sense to avail it if you've upcoming spends.
Typically, the value on 4L spend is equivalent to 3 nights stay in a 4 star hotel or 2 nights in 5 star properties. Moreover, it may also help you get your renewal fees waived.
Update: A Similar offer is also available for Amex Platinum Travel Card users. See this comment for more info. Good part is, you can double dip with regular 4L spend benefit.
Update on Fulfilment: Amex started fulfilling the offer from last week of July 2018. I got mine on 23rd July 2018 for the spends on Amex Gold Charge Card. It can be redeemed for hotels on Amex Domestic travel site, powered by Cleartrip. Point to note is, the voucher expires in about ~60 days, which is quite short.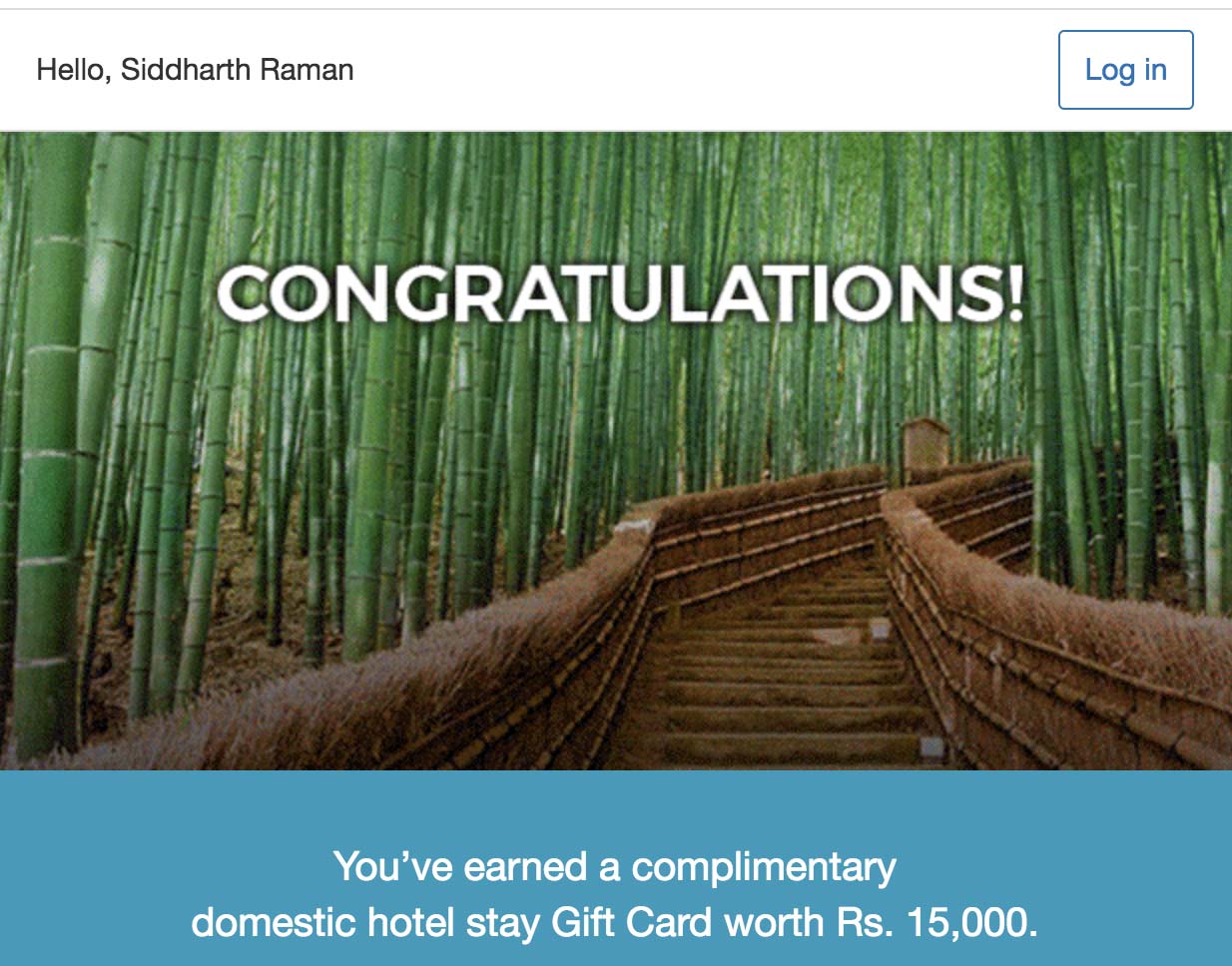 Have you received this offer and are you gonna avail the same? Feel free to share your thoughts in comments below.