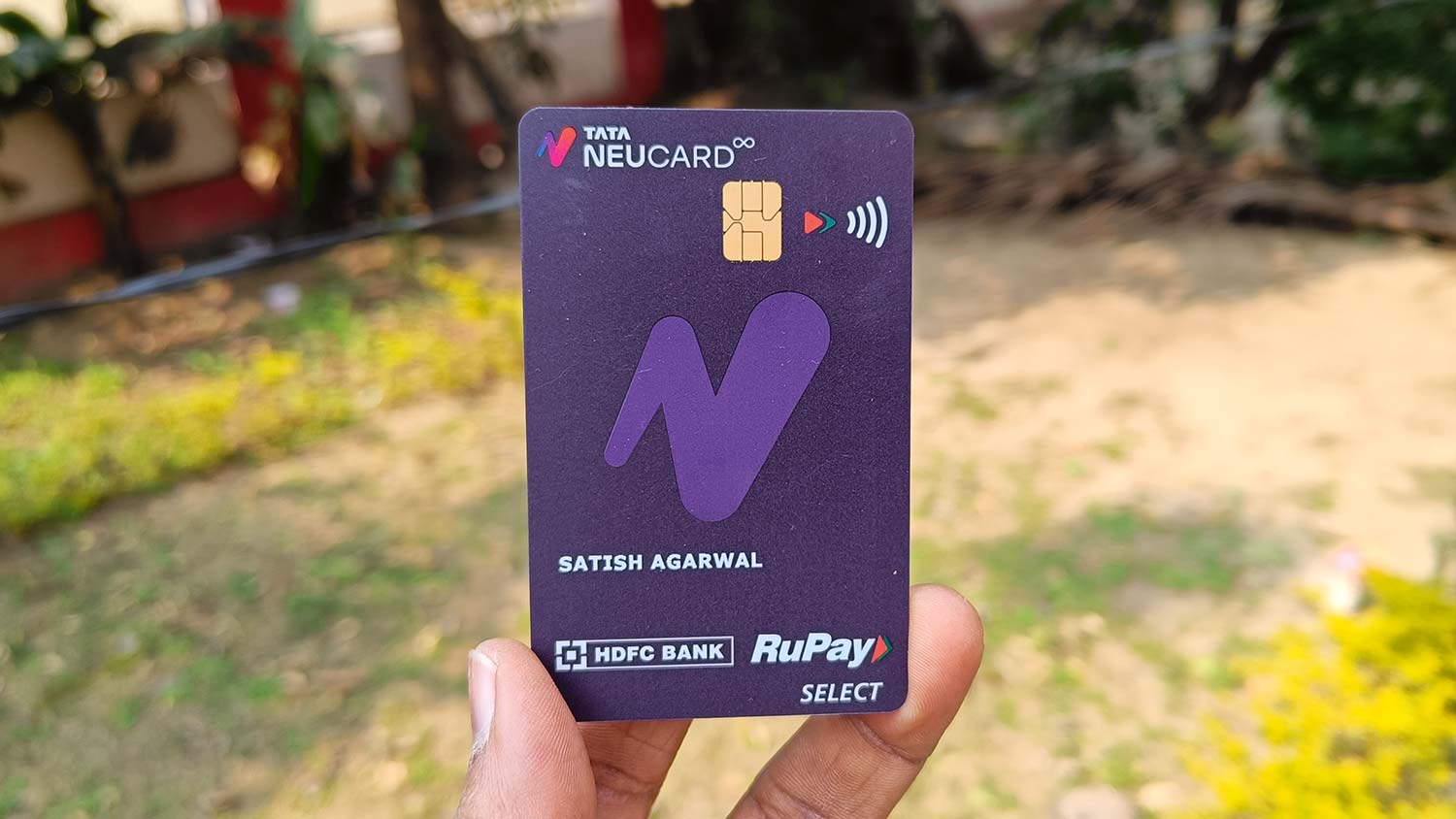 RBI allowed use of Credit Cards via UPI platform on 09th June 2022 starting with Rupay Credit Cards. Razorpay became the first payment gateway to support Credit Cards on UPI.
Until 14th February 2023 afternoon, only 3 banks officially allowed this via UPI viz. Punjab National Bank, Indian Bank & Union Bank of India. From 14th February TATA Neu range of Rupay Credit Cards from HDFC Bank also went LIVE on BHIM UPI.
Later on it went LIVE on TATA Neu, Freecharge & Payzapp as well within few hours. With this HDFC Bank became the first private sector bank to do so.
Here are my thoughts & experience with UPI on my HDFC TATA Neu Infinity Credit Card which I got hands-on recently.
PRO'S for Merchants
Average order value tend to be higher when buyers use credit cards
Cost of maintaining a Card swipe machine may be a thing of the past soon
Easier credit card payments & happier customers
PRO'S for Customers
No additional charges for using Credit Cards on UPI (as of now)
Ease of UPI with flexibility of using Credit Cards
Customers won't have to use their Cash or money on A/c for day to day UPI transactions
No need to carry Credit Cards in wallet for payments in future, for those category of vendors who don't accept Credit Cards
Earn RPs on UPI transactions as well. That too for vendors where CC acceptance is NIL e.g. Veggies/ Fruits/ Small shops etc.
Adding Credit Cards on UPI apps
Now that you have a Rupay credit card LIVE on UPI (be it TATA Neu Infinity CC or any other Rupay CC from PNB, Indian Bank, Union Bank of India & even HDFC Regalia/ TATA Neu Plus etc), here's how you can add it to UPI apps, so you can use for UPI transactions.
This is the simple process on BHIM app–
Login into BHIM app & register if not already done.
Press the Retweet type looking tab on apps top center
On next page bottom right corner use Plus symbol as shown below in 2nd image.
Add the Rupay credit card by completing the verification & you are good to go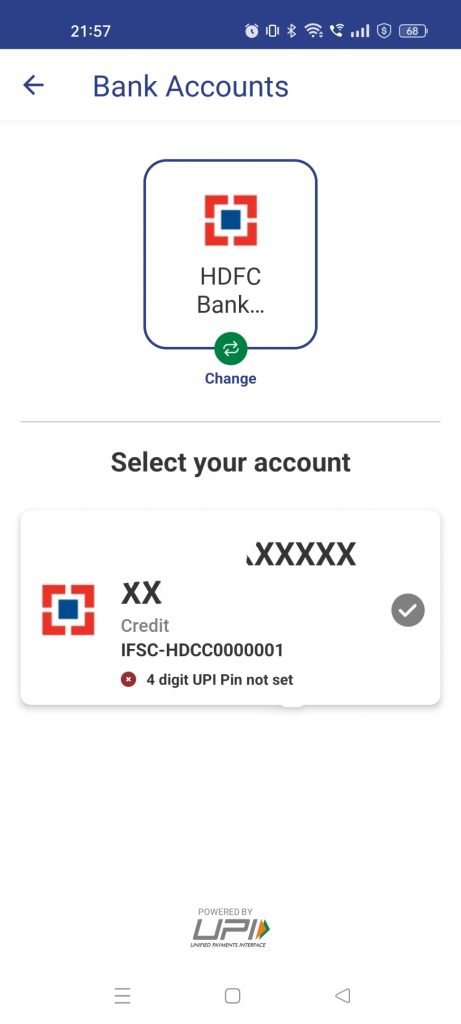 Notes on Other UPI Apps:
Paytm (while Android app v10.23.0 Beta version shows an option to add Rupay CC on UPI, other versions not), Phonepe, Gpay should be Live soon.
Mobikwik now allows to add Credit Card on UPI with its latest update dated 18th February (Beta version might have allowed this earlier too)
As there is no restriction to the number of Rupay CCs that can be added, if you have multiple Rupay Credit Cards from above Banks, all can be added to UPI
Visit Rupay website for the detailed tncs of the BHIM cashback offer seen above in image (i.e. 10% upto 100 every month till 31.03.2023 on minimum transaction of 50).
Note that Rupay Credit Card on UPI will work only for P2M transactions. P2P, P2PM won't work. Also funds can't be received to linked credit card on UPI.
Rewards on UPI Spends
Tata Neu Infinity CC is currently crediting base RPs i.e. 1.5% Neucoins on payment via UPI payment mode, which is good.
HDFC Bank days back came out with a notification that it will limit RPs to 500 per month on all HDFC Rupay CCs on UPI transactions. This means max. spends can be ~ 33334/- per month in order to get 500 RPs.
As we get NeuCoins here and not RPs, this seems little ambiguous. In practice though I have been getting 1.5% on all transactions so far. Keep in mind this may change in future as per above 500 per month rule.
Make hay while the sun shines!
Transaction Limits on UPI
5000 INR for first 24 hrs
1L per day per card
2L per day per card (for some special MCC codes)
Apart from that, there is no limit to the number of transactions carried out via linked credit card on UPI.
My fairly large transaction via Rupay CC on UPI went successfully. 1 more transaction which would have taken the cumulative spends to more than 1L, got failed vindicating the above transaction limit rule.
QR Payment Experience
Though I have been able to add Infinity CC to BHIM first on inaugural day itself i.e. 14th Feb 23 and then to TATA Neu, Freecharge, Payzapp as well within 24 hours followed by on Paytm (Beta version), transaction experience on these have varied quite a bit. Here are my experiences–
BHIM App- Flawless everytime on Paytm/Amazon QR mostly & Gpay once
Payzapp- Tried twice on Paytm QR & successful
TATA Neu/ Freecharge- Tried on Paytm & Gpay QR, failed everytime
Paytm- Successful everytime
Bottomline
Currently there is no MDR charged to customers using their Rupay Credit Card on UPI. NPCI is likely working to make it win-win to banks, customers & merchants.
Hope the Rupay/UPI experience gets better over time across all apps and payment gateways without compromising on rewards.