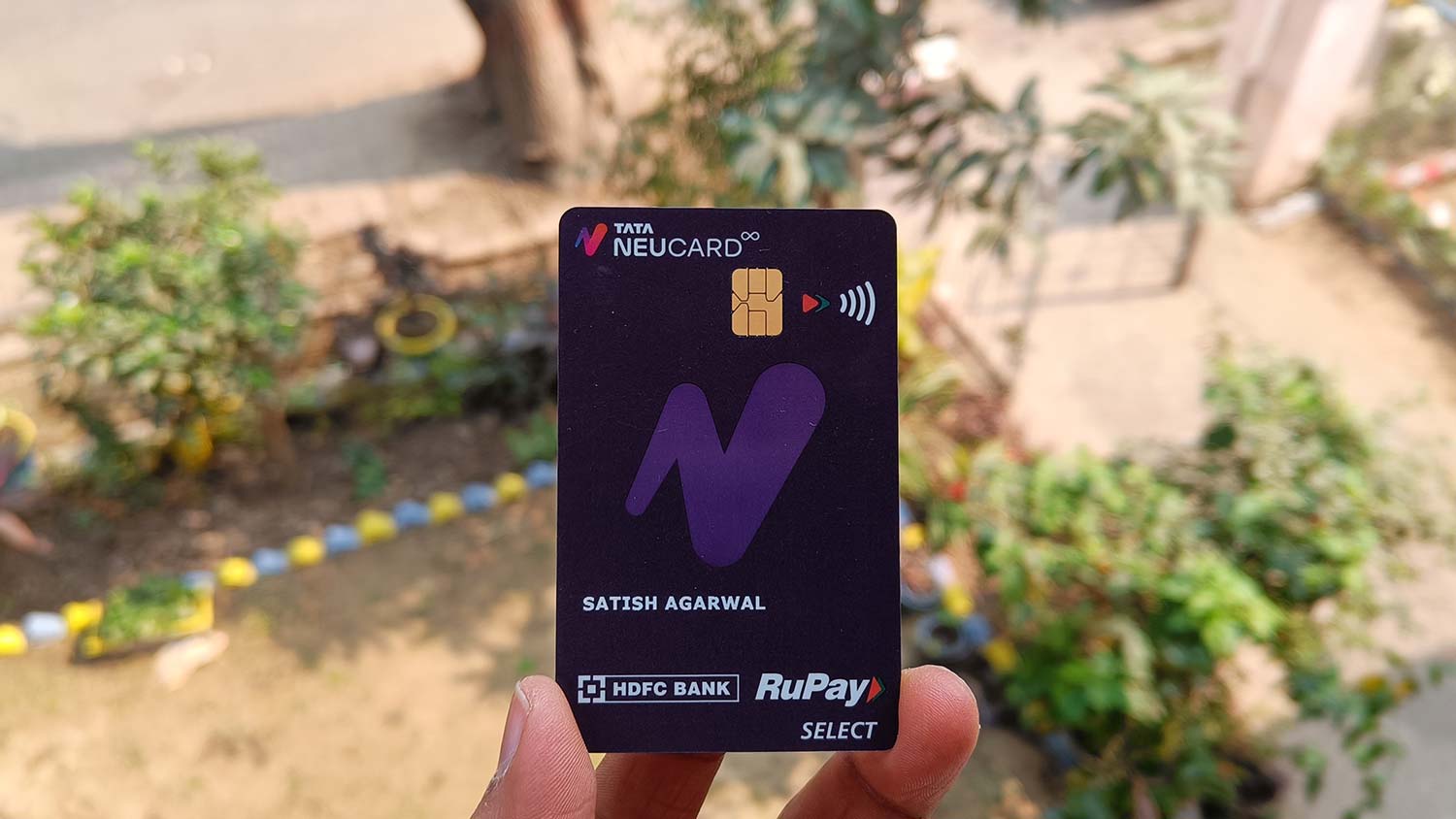 It was a revolutionary moment in India when RBI decided to allow use of Credit Cards on UPI (on 09 June 2022), starting with Rupay Credit Cards. Purpose is to widen the scope of UPI significantly. While HDFC is live with Rupay Credit Cards, not all credit card issuers are live on Rupay.
As such, going ahead, this facility of UPI on credit cards may be extended for Visa/ Mastercards, but we don't know when that would happen.
This stresses the need for having a good Rupay Credit Card. What better than being one issued on HDFC Bank platform? Also with this launch, HDFC scrapped the policy of issuing only a single card to an individual (maybe limited to Tata Neu cards). Earlier individuals could take 2nd HDFC card on approval basis high NRV and via branch only.
Fee Structure
HDFC Bank launched two co-branded credit cards with TATA Neu on 24th August 2022. Entry level TATA Neu Plus & a more premium TATA Neu Infinity credit card. Both are available in Visa & Rupay platforms as per customers choice.
Currently on Invite model, will be available to everyone sometime later. Many are getting the Invite albeit at different Fee points as shown in the table below.
| | | | |
| --- | --- | --- | --- |
| Joining Fee | Joining Benefit | Renewal Fee | Renewal Benefit |
| 1499+ GST as Joining Fee | 1499 Neucoins | 1499+ GST, Waived upon spending 3L in previous year | NIL |
| FYF | NIL | 1499+ GST, Waived upon spending 3L in previous year | NIL |
| LTF | NIL | NIL | NIL |
Currently TATA Neu Infinity Credit Card is offered at above 3 tiered Joining/ Renewal Fees to customers.
1 Neucoin = INR 1 each, can be redeemed via TATA Neu app for shopping on its platform.
My Experience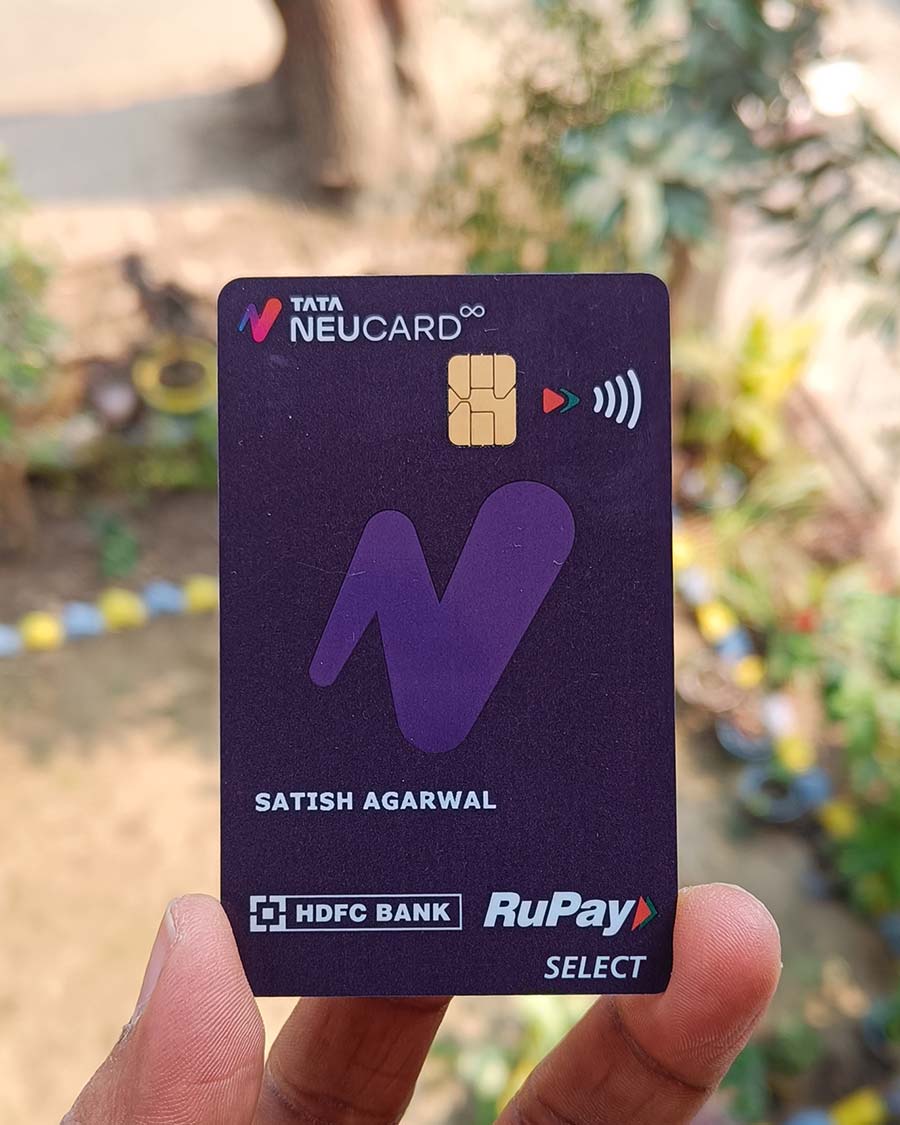 Received the Paid offer in September 2022, didn't accept.
Was using the TATA Neu app (mainly for Bigbasket & twice for Croma) regularly. Received the FYF offer sometime in November 2022, again didn't accept it.
Received the LTF offer first on 15th Jan 2023. Upon proceeding was shown Neu Plus Credit Card with a very low limit of 1.09L, hence didn't go ahead. Understandable as this number isn't linked with HDFC bank & less transactions via it on TATA Neu as well.
Received the LTF offer again, but this time on my HDFC bank registered mobile number. Immediately applied and shown both Visa & Rupay options. Opted for Rupay Select variant with the intention of being able to use it on UPI one fine day & also because it will be my first credit card on Rupay platform.
NOTE: If you are an existing HDFC credit card holder, limit will be on shared basis. Card is issued with temporary limit of 5000 and gets shared within 5 days.
Also to get TATA Neu Infinity, your existing HDFC bank credit card limit should be in excess of 1.5L. Below this, in all likelihood you will be offered TATA Neu Plus only.
PRO TIP: If you want this card as LTF, spend regularly on TATA Neu app via HDFC Bank Credit Card (if existing HDFC Credit Card holder) & wait for the offer to kick in.
In all probability, both these cards are likely to be offered LTF to almost everyone sometime or another (Thanks to the launch of SBI Cashback Credit Card).
If you have high NRV with HDFC bank and received the card FYF, push them to get it converted to LTF.
Application Process & Image
03.02.2023- Opened TATA Neu app to see LTF Invite
03.02.2023- Applied & opted for Rupay Select variant. Credit score enquiry made
03.02.2023- Verification done via Debit Card. Netbanking also an option to verify
09.02.2023- Received SMS of Card approval. Opened Neu app & Card shown
10.02.2023- Card dispatched via Bluedart
11.02.2023- Card delivered
14.02.2023- Card LIVE on UPI
Bottomline
Exciting times ahead for Credit Card holders in India. Integration from HDFC/ NPCI/ TATA Neu to get this card Live on BHIM UPI comes at most opportune occasion of Valentines day.
UPI linking now Live on TATA Neu & Freecharge app as well. Here's my detailed coverage on UPI Experience with a Credit Card.
As per my talk with dedicated HDFC TATA Neu Credit Card customer support yesterday, Neucoins earning rate will be as applicable category wise, whether transaction is done via UPI or POS/ Online. Also capping per transaction/day will be regular as applicable for UPI like 1L etc. and not restricted to 2K/5K as feared by some.
Disclaimer: Being latest entrant, tnc's are still not very clear and can't be relied 100%. Will take some time for them to be stable.
TATA Neu customer support too fares just ok. Can't be relied upon easily if something goes wrong.
This article will be Dynamic in near future, as per the feedback received by users & based upon my personal usage experience. For those curious about UPI transactions & its rewards, expect a separate article on that by this weekend.