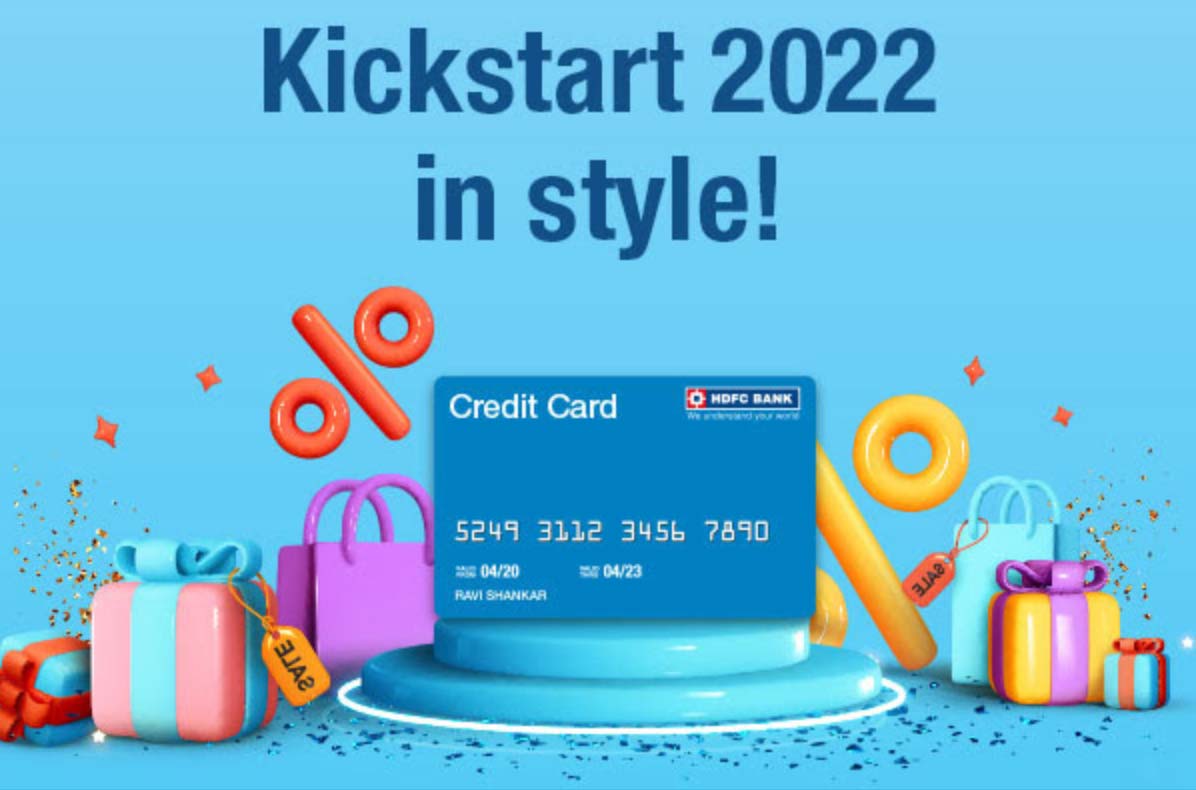 HDFC Bank has the habit of sending attractive Spend-Linked offers on their credit cards and during the Covid/ban season we saw extremely lucrative offers.
But this time however they've come up with a new offer wherein you get a "coupon" on achieving the spends and not really a "voucher" which we get usually. Here's everything you need to know.
Offer Details
Offer: Get a discount voucher* worth XXXX on spending YYYY on your HDFC Bank Credit Card
Offer Period: 11th January 2022 to 31st January 2022
Offer Type: Targeted
If you look at the discount vouchers, you see that most of them are useless with 20% discount on spend, except on Myntra that gives 50% off on spend, which is very good in my opinion. Here's a quick look at the brands.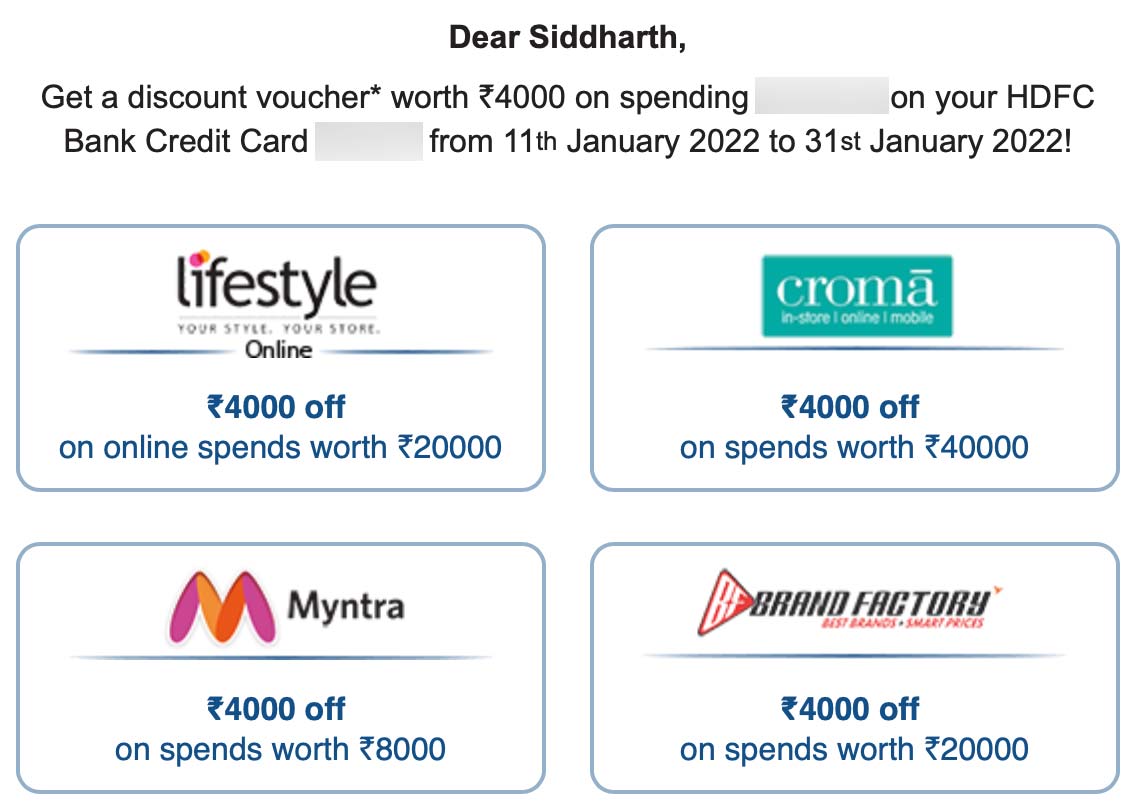 Bottomline
The offer is overall un-impressive and most importantly, expecting much higher spends to avail such "discount vouchers" is not something one would be interested in.
Also, with the addition of new features to Axis Magnus, HDFC super premium cards are likely to loose the spend to Axis if they don't do something interesting to keep the cardholders engaging.
Did you receive the spend-linked offer for Jan-feb 2022 from HDFC? Feel free to share your thoughts in the comments below.