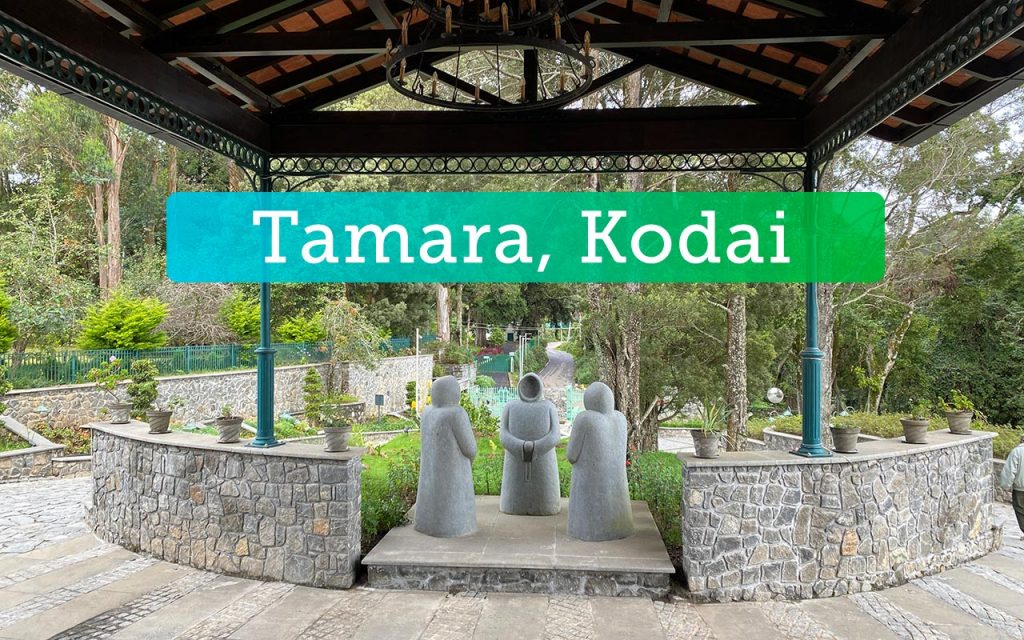 As soon as lockdown in Tamilnadu got lifted, I started exploring safe spots to travel and that's when The Tamara came to mind, as its a suite only property, so chances of catching virus is pretty low.
Hence, as soon as ePass rules for hill station visits in Tamilnadu got relaxed, I applied the same day and booked a stay for the very next day, which also happened to be my birthday.
So here's the detailed review of my visit to The Tamara, Kodai during early Sep 2020.
The Property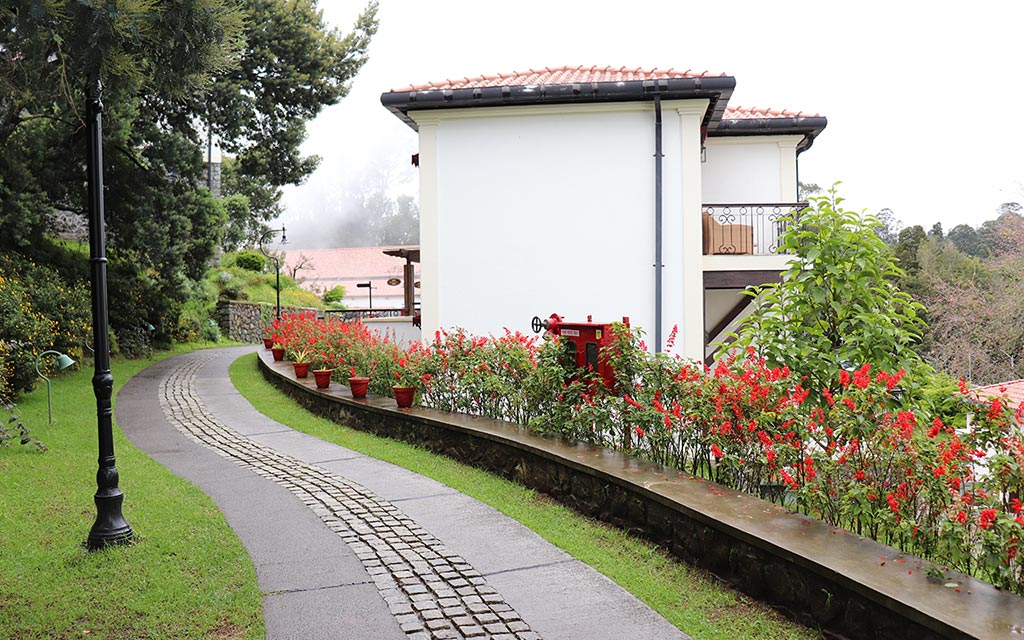 The name Tamara comes from the word Thamarai, which means Lotus Flower in Tamil language.
Tamara, Kodai is well connected to nearby cities like Madurai which has the nearest Airport. The hotel is 5 mins away from the Kodai lake.
It has about 53 suites spanned across 13 clusters (cottages with 4 suites each) on 7.8 acre land built by extending the heritage spot named La Providence which means "under the guidance of god", with an investment of about ~280 Cr.
They promote eco-tourism at all levels, for ex, they have a BIG water conservation tank to store rain water accumulated during monsoon season and use it to water the garden rest of the year.
FYI, all Tamara properties like Tamara, Coorg and few others are run by Shruti, daughter of Co-founder and former CEO of Infosys SD Shibulal.
Booking
Revenue rate: ~12,000+GST / night (superior luxury suite, weekday)
Inclusions: Breakfast, welcome amenity, high tea daily 4PM, archery (20 shots)
We did a 2 night stay and I redeemed my Amex domestic travel voucher received from one of the targeted offers. That covered significant part of the expense incurred during the stay.
If you plan to actually pay for the stay American Express gives you 20% off on select packages which is worth going for (or) maybe you can check the latest travel offers from CRED as they once listed this property at a discounted rate.
As soon as you confirm the booking you get series of calls:
From the sales team to confirm the booking
From the property to re-confirm the booking and if there are any requests
From the Chef, few hrs before the check-in time to make sure the lunch is ready as soon as we arrive.
The Suite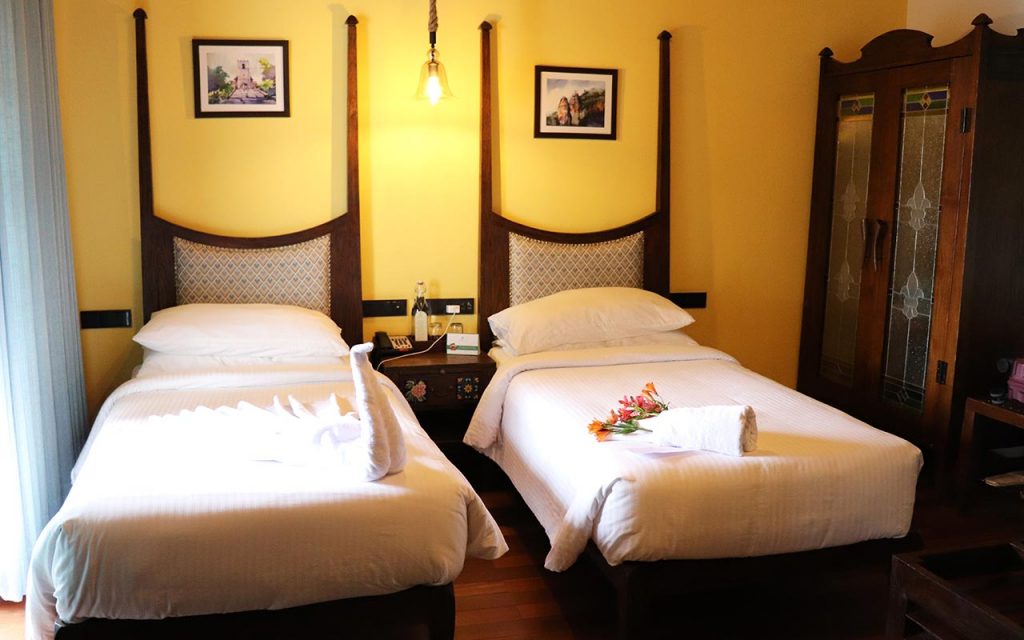 All suites comes with a living room, a small balcony attached to the bedroom & a bathroom.
The suites are designed in french colonial type. I'm not a fan of those interiors and they're not so great on pictures either. But there is nothing to complain as such. It was very comfortable.
Welcome Amenity
Shortly after arrival we got a nice welcome amenity tray with chocolates, cake, cookies & some fruits.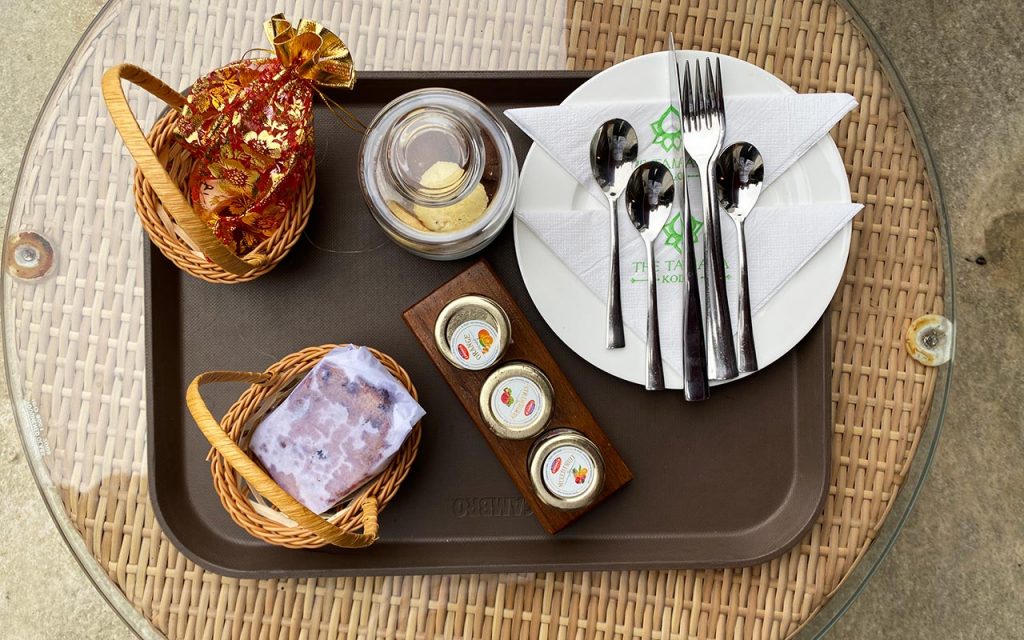 Apart from that we also got a nice birthday cake, which is actually one of the advantage of Superior Luxury Suite over the base category.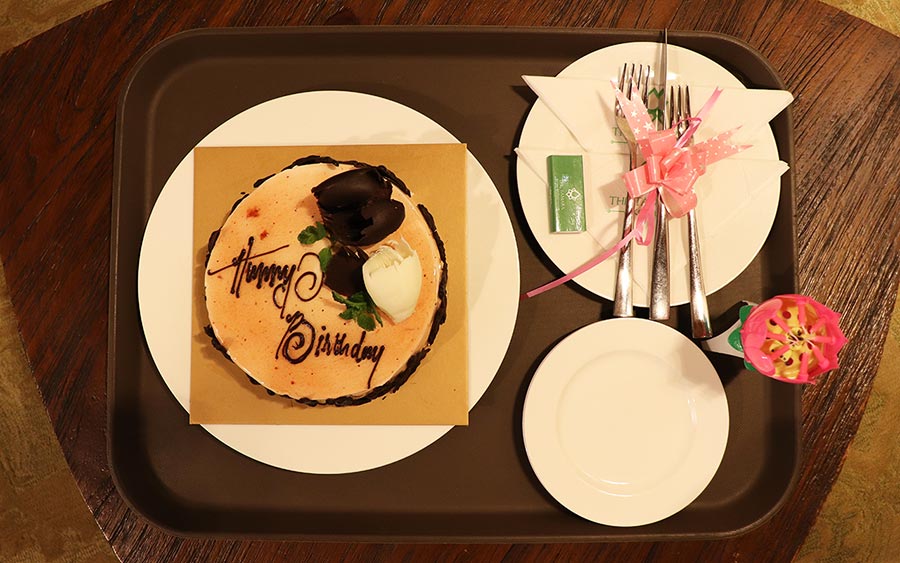 The Food
The management seem to have good experience in running a restaurant in Bangalore, so expect tasty food in the hills, which is usually rare to get in hill stations of Tamilnadu.
Lunch: In-fact their Tawa Fish we had for lunch is by far the best ever taste I've come across in past couple of years.
Breakfast: Buffett Breakfast is temporarily not available but you can pretty much order anything from al-la-cart menu.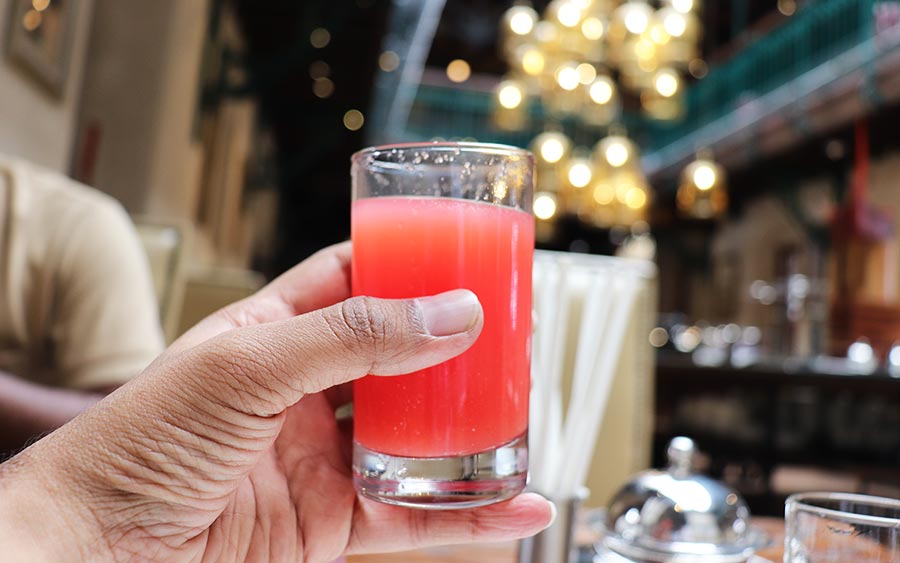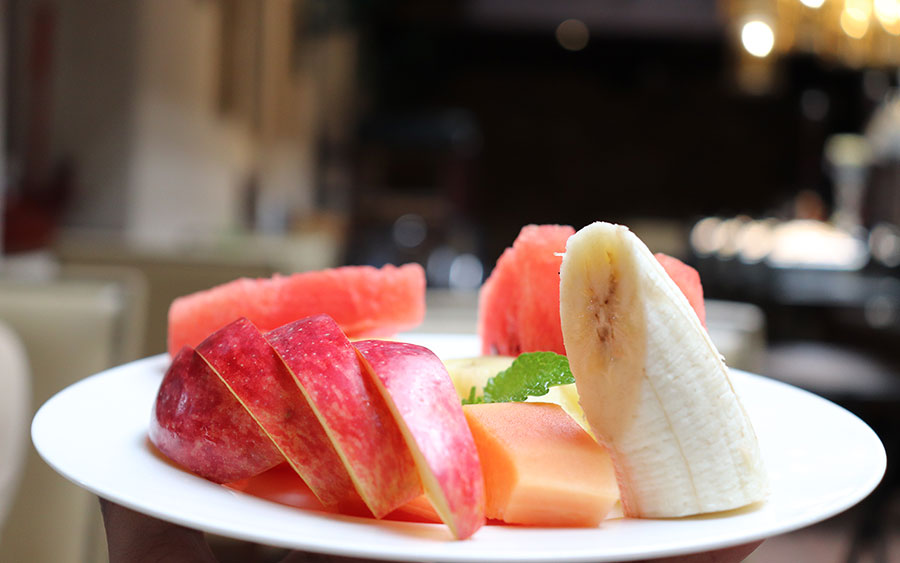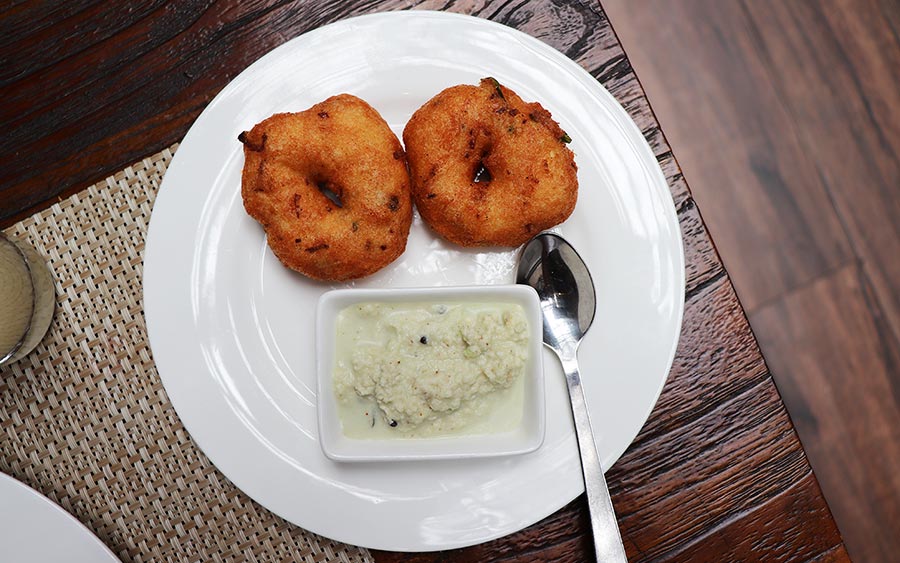 High Tea: As we took high tea inclusive plan, we got snacks + tea/coffee between 4pm-6pm. We ordered sandwich, chilli Bajji (molaga bajji), pizza. They were all tasty!
FYI, molaga bajji & tea is the deadly combo that we love to have at hillstations across Tamilnadu.
Activities
They have many indoor and outdoor activities in the property, though some of them are not available due to covid-19.
We tried Archery and Trekking and they were absolutely amazing.
Trekking is by far the best ever experience you could have in the property. Its good for your lungs as you inhale fresh air in the forest, treat for your eyes, for the views it gives.
They had 2 trekking options and we went with the beginner level one named Rainbow Trek where you walk through ~3 km (2hrs) in the forest that's located next to the property itself. You'll get t view like this: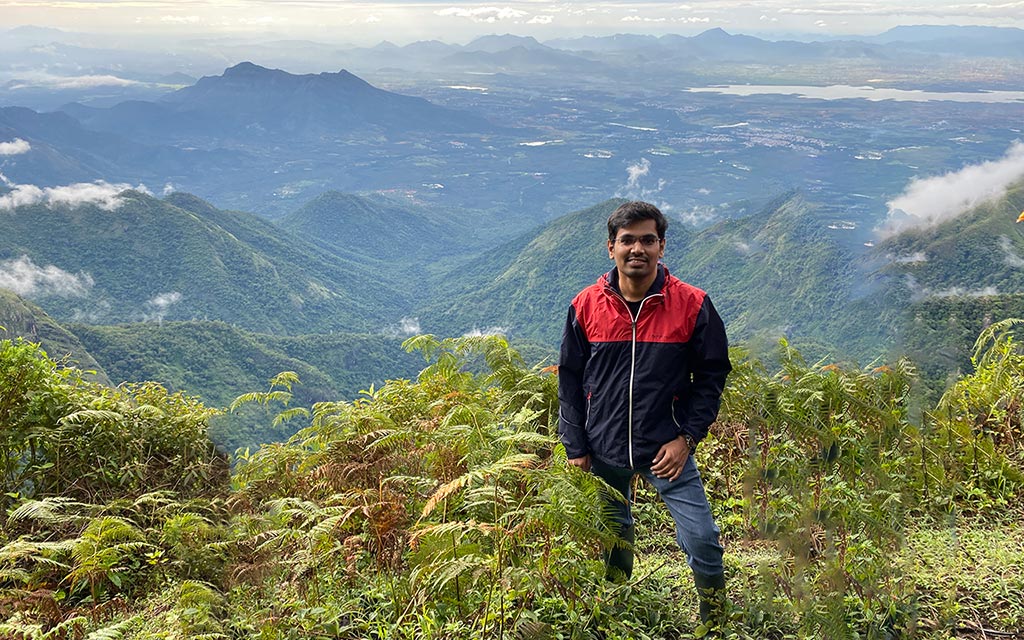 Archery is equally good if you like the sport. I took the complimentary archery session which comes with 20 shots and even took another 20 shots by paying for it.
I totally fell in love with Archery, except that it's painful when you stretch the string and hold for a snap. 😀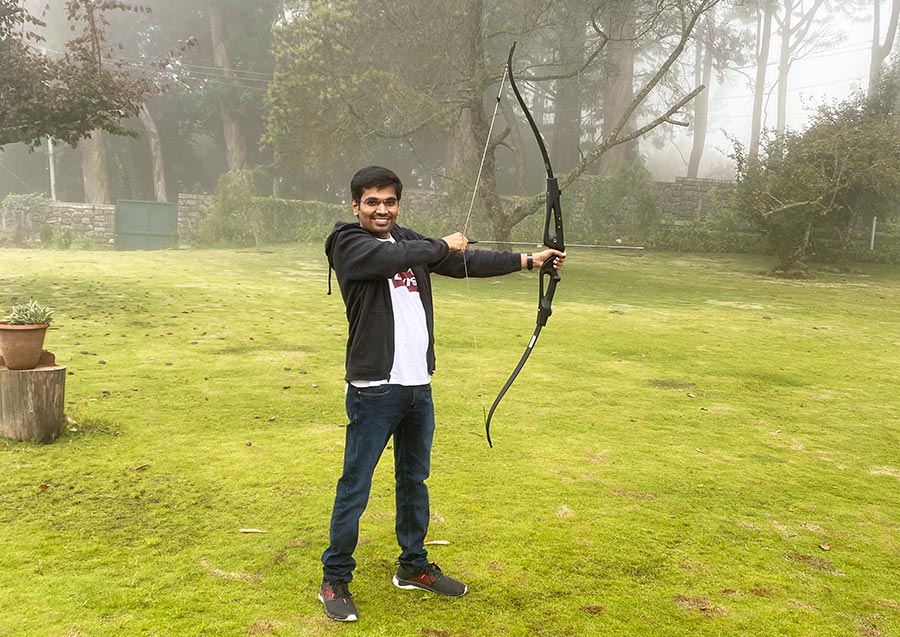 Connectivity
WiFi is good with about ~3Mbps speed but it drops once in a while.
Airtel signal is bad and most calls won't connect, but I figured out that when I change the preferred network to 3G instead of 4G things were smooth, yet don't expect even 3G speeds here. You hardly get 2G speed.
BSNL seem to have good connectivity, which I had as backup but didn't get the need to use it.
Service
We truly enjoyed a presidential treatment during our entire stay, but part of the reason was also because of the fact that not many were in the property by then.
From room service to restaurant, activities, I see they're taking care of the guests pretty well. Many of them give credits to their "Madam" and say that they're taken care pretty well even during the tough times of Covid when the hotel was closed for business.
Overall, You could very well compare this with Taj service standard.
Shopping
We didn't step out of the property as anyway places were closed for visitors by then, but we did mini shopping in the hotel itself as they have a small shop and here is what I could say:
Cookies – Very tasty, affordable
Handmade Chocolates – Good, but expensive
Honey – worst, never buy
Covid-19 Safety Protocol
We were the 2nd guest post Covid-19 unlock and probably the only guest for the day in the property.
However we noticed couple of guests arriving the next day and I was said that their bookings are gaining very strong for upcoming weeks.
Speaking about the safety, they are extremely cautious about the safety of guests and the hotel staffs. All staffs wear the face mask and some of them like in the restaurant wear face shields too on top of that.
The gate security is very strict that he won't even let our car in unless we install the arogya setu app. Hmmm, that took us about 10 mins at the gate as Airtel don't have good 4G coverage.
And the security won't allow you to pull down your mask even for few mins. That's good, but not for those wearing specs 😀
Its a tough time for those wearing specs to wear masks in hill-stations as your glasses get fogged up while you breathe and that prevents you to see the beautiful sight in front of you.
That aside, rooms are quarantined for 2 days before they give it to next guest and they make sure everything you use are sanitized properly like the bow and arrows used during activities and even the pen that you use to sign during check-in.
And yeah, even your car gets a quick treatment. So they follow similar safety measures done at 5-star hotels.
Here's a small video in 4K for you to enjoy the experience:
Final Verdict
Overall it's a wonderful hotel in Kodaikanal and as I said, we had a presidential treatment in the property for being one of the first few to visit after they re-opened post covid-19 lockdown.
The hotel pretty much makes up for the unavailability of Marriott & Taj in this beautiful hill-station.
I'm sure bigger brands are loosing a lot of revenue to Tamara, but well, not for so long, as Taj just announced in Nov 2020 that they're gonna bring in ama stays and trails bungalows to Kodaikanal soon.
This stay was possible because of holding AMEX cards in my wallet. If you're new to Amex, this is perhaps the best time to apply as you get additional welcome vouchers for a limited period. Here are 2 best Amex cards worth considering:
That all said, I'm hoping to visit Tamara, Coorg hopefully in 2021 as that's one of the massive property worth checking out.
Have you been to Tamara Kodaikanal or Coorg? Feel free to share your experiences in the comments below.