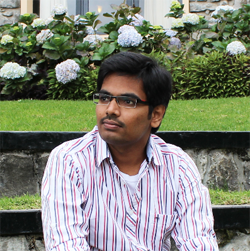 I'm Siddharth, a Digital Marketer from South India. I was once researching online to apply for the best credit card for my usage and found no proper resources across the web for Indian Credit Cards. So as a solution, i've come up with "Card Expert" to help you save while you spend on credit cards with Reward Points/Cashback/Air Miles and Vouchers.
CardExpert is India's only Portal providing REAL reviews and tips solely on credits/debit cards, helping 1000's of readers to choose the right card and make the best use of it. I review the widely used regular & premium credit cards, with pros/cons, unused tips and tricks to help you maximize the savings.
They say: A Penny Saved is a Penny Earned
But to me, A Penny Saved is Worth More Than a Penny Earned as you don't need to pay taxes for those reward points and cashback's you earn.
I've been using credit cards since past 5 years and the total value i've gained by using the plastic money is worth more than a typical Software Engineer's yearly income. While the government pushing for a better Digital India, the competition is getting healthy in credit card industry and its the right time to make use of the Credit Card perks 🙂
Cards Currently in My Wallet:
Cards I've had hands on:
HDFC Platinum Edge
Citibank Rewards Card
SC Manhattan Platinum & few more
If you are looking for serious help in making the most out of your credit cards, you can avail my Quick Credit Card Consultation.
Inspirations from:
Ajay from LiveFromaLounge
Ben Schlappig from OneMileAtaTime
Brian Kelly from ThePointsGuy
Most of the articles are written by myself while some of them are shared by my friends and readers like you.
Disclaimer: All reviews are personal.